We believe that skin health and wound healing is everyone's business and that change happens when we work together, not in silos.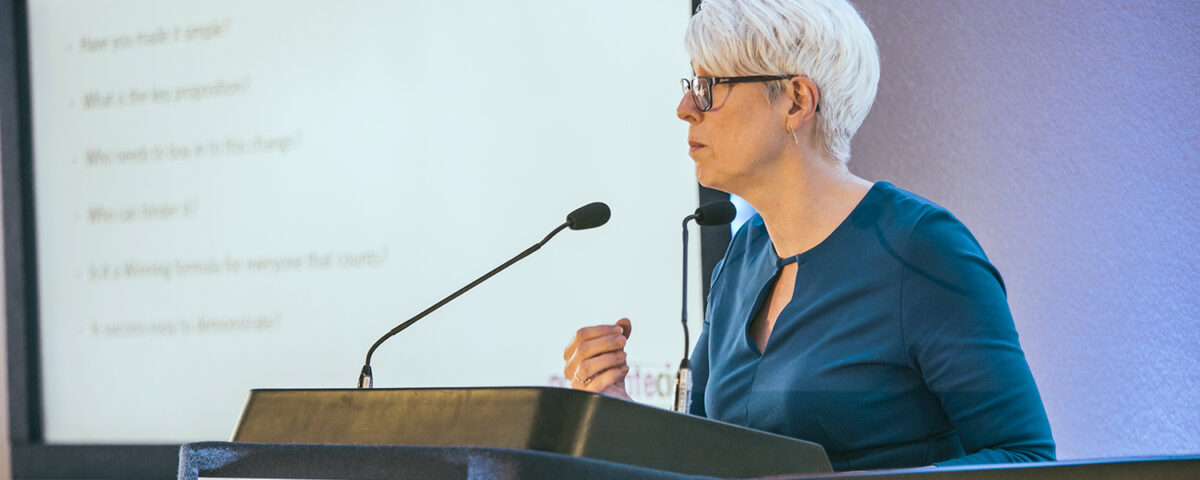 Fellowship programme
The Society of Tissue Viability Fellows programme recognises outstanding contributions to the field, including research, leadership, and service that have advanced the mission of the Society and our community. It is intended to be a lifetime recognition of distinction in the field, rather than an award for a specific achievement.
Our Fellows are a resource of thought-leaders, who are qualified to offer ideas, advice, actions, and external contact channels to benefit the Society. The Fellows have the opportunity to become fully integrated into Society activities, in accordance with the established principles for Society governance.
The Society of Tissue Viability Fellows
Tina Chambers. Tina has over 12 years' experience of community and mental health in addition to the acute issues of Tissue Viability. Tina has worked in a variety of clinical areas including surgical, medical, intensive care, primary care, elderly care and rehabilitation. She has a BSc (Hons) in Specialist Nursing Practice (Tissue Viability) and is currently practicing as an independent Tissue Viability Consultant; prior to this she was a Clinical Nurse Specialist in Tissue Viability in the NHS for 17 years.
Currently Tina is proud to be working with the Tissue Viability team in Solent NHS Trust and is an active member of local formulary and pressure ulcer strategy groups in Hampshire. She has worked with NHSI
in the Stop the Pressure Programme as a member of the steering group and chair for the Definitions and Terminology in Pressure Ulcers Work Stream and looks forward to contributing to the National Wound Strategy
Programme. She has been a member of the Tissue Viability Society for 29 years and is a past Chair and Vice Chair of the Society.
"I'm very honoured to have been given this award. To be included alongside those who have previously received this award is very humbling. Tissue Viability has long been my passion and I am proud to have been a part of the Society of Tissue Viability, the premier UK Wound Society. To have been part of the team has been amazing and I thank the Trustees for this prestigious award".
---
Professor Jane Nixon PhD, RN, MBE. Jane Nixon is Professor of Tissue Viability and Clinical Trials Research and Deputy Director at the Institute of Clinical Trials Research. In 2016 she was appointed as an NIHR Senior Investigator, in 2017 was awarded an MBE for her contribution to health research and in 2018 was appointed as a Fellow of the Society of Tissue Viability (formerly the Tissue Viability Society (TVS).
Jane leads an internationally renowned National Institute for Health Research (NIHR) funded programme of research in pressure ulcer prevention including three large mattress trials and important areas such as pain, severe pressure ulcers, risk factors, risk assessment, and quality of life, with a strong practice focus. Jane has developed NHS capacity including Nurse Consultant / Specialists as PIs and Clinical Research Nurses across 30 NHS Trusts led a successful team who have recruited circa 6000 patients in 7 years.
Jane was a TVS Trustee from 2007-2017 (with a 1 year break), including a 4 year period as Vice Chair and Chair of Trustees and 8 year period as Treasurer, playing a key role in the TVS's strategic development as an organization and influencing national policy and practice. In 2015 Jane initiated the Wounds Research Network (WReN) on behalf of the Society of Tissue Viability, which agreed to pump-prime the network and has led to a greater awareness of the large portfolio of multi-disciplinary wounds related research and associated methodological work of relevance to clinical practice.
 "I've been honoured, privileged and humbled to work at a national level with dynamic and committed professionals who are dedicated to improving standards of clinical care, education and research practice."
---
Maureen Benbow. Maureen was a senior lecturer at the University of Chester teaching a range of courses including Tissue Viability to pre-registration, post-registration nurses and other healthcare professionals and was a TVS Trustee from 2011-2016.
Her clinical background is in trauma, orthopaedics and Tissue Viability and she has published widely on aspects of Tissue Viability including Evidence Based Wound Management, in 2005.
Maureen's special interests are in pressure ulcer prevention, wound assessment and management, law and ethics. She is keen to help develop post-registration nurses to reach their academic potential and so improve patient care.
---
Professor Carol Dealey
---
Professor Dan Bader. Professor Dan Bader is a physicist by training (BSc, MSc) with a PhD in Bioengineering at the University of Southampton. His postdoc position at Oxford University focused on engineering aspects of pressure ulcer (PU) prevention. He later moved to Queen Mary, University of London (QMUL) as a lecturer in Biomaterials leading Soft Tissue Research in the EPSRC Funded IRC in Biomedical Materials (1991-2002).
In 1999, he became first Professor of Medical Engineering, establishing a world-renowned research group at QMUL. In 2011, he joined the Faculty of Health Sciences (FoHS) at University of Southampton as Professor of Bioengineering and Tissue Health, to establish a multidisciplinary team focusing on Skin Health.  Since 2000, he has been a Part-Time Professor in Soft Tissue Remodelling in Biomedical Engineering at Eindhoven University collaborating with Oomens on skin damage and PU research. In 2006, he was elected to the World Council of Biomechanics.
In 2011, he became Editor of the Journal of Tissue Viability and was presented the Senior Investigators Award by the European Pressure Ulcer Advisory Panel (EPUAP), an organisation he serves as a Trustee. His research areas include (i) Bioengineering solutions in PU prevention; (ii) Imaging of soft tissues; (iii) Designing medical devices and systems for clinical use; (iv) Cell/tissue biomechanics. Bader has published over 225 scientific papers, has a current H factor of 51, and edited three books.
In 2019, he was successful with an EU H2020-MSCA Integrated Training Network (ITN) entitled "Skin Tissue INTegrity under Shear (STINTS)" award, totalling Euros 3 million, employing 13 early Stage Researchers across Europe.
---
Alison Hopkins. Alison Hopkins is Chief Executive of Accelerate Community Interest Company, a spin out from the NHS in 2011.  Based in Tower Hamlets, Accelerate provides complex wound and lymphoedema services across London and the South East. Starting as a District Nurse, Alison has been in the tissue viability nursing specialism since 1989 and has an MSc in Psychology and Health. Starting leg ulcer clinics as a District Nurse and Well Leg clinics, her passion remains the creative use of compression therapy within leg ulcer management and quality of life issues for all patients. She continues to successfully raise the profile of complex wounds and lymphoedema within the long term conditions agenda, alongside raising the issues of patient harm in a healthcare environment that has accepted poor healing and wet legs as the norm.
Alison received an MBE for Services to Nursing in 2018. Alison held the position of Chair and Trustee for the Society of Tissue Viability (formerly the Tissue Viability Society / TVS fro 2011-2013.  She has a number of publications, is a national and international speaker and launched the Accelerate Treatment Centre as the first Centre of Excellence for complex leg ulcers and lymphoedema care in September 2015.​
Here's what Heidi Sandoz, Tissue Viability Services Lead, Hertfordshire Community NHS Trust and Honorary Lecturer, University of Hertfordshire. has to say about Alison receiving the award:
"Alison Hopkins has consistently driven improvements in wound care, particularly the lower limb, for over 3 decades. Her passion and commitment know no bounds, her desire to help people living with leg ulcers have better lives the driver for all she does. Her centre of excellence in Tower Hamlets serves not only the local population (where the wound prevalence is lower than anywhere else that has published) but those from wider a field."