We've created these easy to use templates for you to use for any of your communications. Please keep them looking tip top and don't change them, they've been designed and created to maximise your communications. We want to keep our brand looking fabulous so we can communicate clearly and help build the recognition we deserve
Use these logos for anything screen-based, that could be a Word document, PowerPoint presentation or for a website.
As part of our rebrand, we decided to change our name from the Tissue Viability Society, or TVS as we were mainly known to the Society of Tissue Viability. There were a whole host of reasons we made this subtle shift,  the main two being that our name could be mistaken for TVN (Tissue Viability Nurse) and perhaps positioned us too closely to this important proportion of our membership. The other key reason, was a shift it our purpose – to a more collaborative approach.
We cannot solve skin and wound challenges alone, it takes a village – and we already worked with surgeons, district nurses, TVNs, podiatrists, pharmacists, care homes and a whole host of other brilliant people who are making headway for lasting change. So our new logo reflects this change and pivot, to the focus being a community, a Society. As if we use the power of collaborative thinking and action we really can solve skin and wound challenges.
Our logo
We have one logo, that we can use in two different ways. We can use the black version on white, soft grey or any light background or image, or we can use the white logo, on black, secondary colours or any dark background or image.

Exclusion zone
In order to protect the logo and make sure it is always legible and clear on all our material, we've developed an exclusion zone around it. This means that whenever we apply the logo to anything, it should have a clear amount of space surrounding it as shown. It is calculated by using the height and width of the 'S', the first letter of our logo. This means it will proportionally have the same amount of space around it regardless of its size.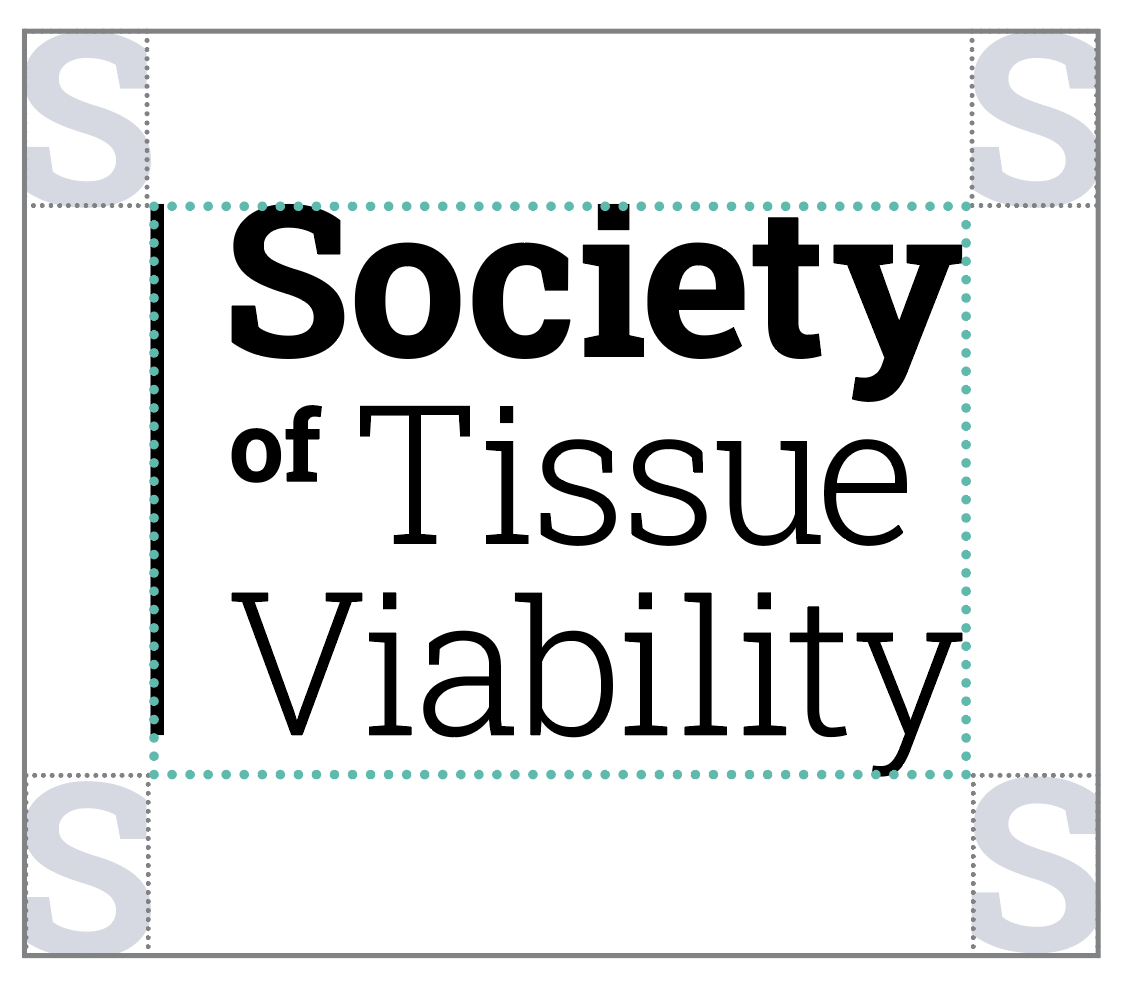 Position and size
Logo positioning
Due to the shape of our logo, it should always be aligned to either the top left or bottom left corner of any application (this excludes brand giveaways and digital use).

Minimum size
A minimum size of 30mm or 150px wide has been established for all printed and digital material.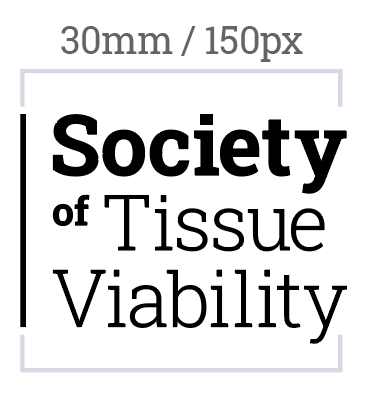 Incorrect use
It's important that the our logo is correctly and consistently reproduced to help build recognition and understanding. Please do not re-colour the logo or squish it, and ensure if you're using an image or background colour you choose the correct logo so that it is legible to maximise its impact.
The logo should not be altered in any way. It must NEVER be re-typed in another typeface, have the relationship between the elements changed, be distorted or appear in any colour other than those specified.