I'm very honoured to have this award. To be included alongside previous recipients is very humbling.
Tissue Viability has long been her passion and she is proud to have been a part of the Society of Tissue Viability, the premier UK Wound Society. She received the Fellowship Award in 2021.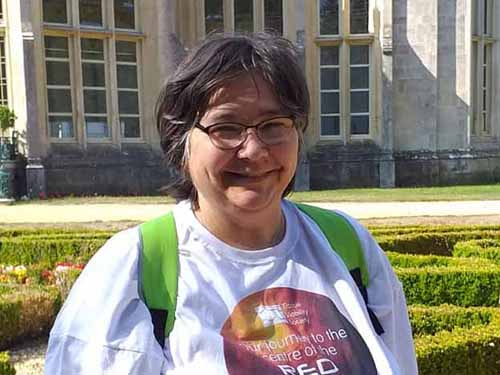 Tina has over 12 years' experience of community and mental health in addition to the acute issues of Tissue Viability. Tina has worked in a variety of clinical areas including surgical, medical, intensive care, primary care, elderly care and rehabilitation. She has a BSc (Hons) in Specialist Nursing Practice (Tissue Viability) and is currently practicing as an independent Tissue Viability Consultant; prior to this she was a Clinical Nurse Specialist in Tissue Viability in the NHS for 17 years.
Tina was then proud to work with the Tissue Viability team in Solent NHS Trust and was an active member of local formulary and pressure ulcer strategy groups in Hampshire. She has worked with NHSI in the Stop the Pressure Programme as a member of the steering group and chair for the Definitions and Terminology in Pressure Ulcers Work Stream and looks forward to contributing to the National Wound Strategy Programme. She has been a member of the Tissue Viability Society for over 30 years and is a past Chair and Vice Chair of the Society.
"I'm very honoured to have been given this award. To be included alongside those who have previously received this award is very humbling. Tissue Viability has long been my passion and I am proud to have been a part of the Society of Tissue Viability, the premier UK Wound Society. To have been part of the team has been amazing and I thank the Trustees for this prestigious award"