I joined the Society of Tissue Viability and became a co-opted Trustee within 3 months!
Meet Samantha, a Senior Physiotherapist (Team Leader) working in Critical Care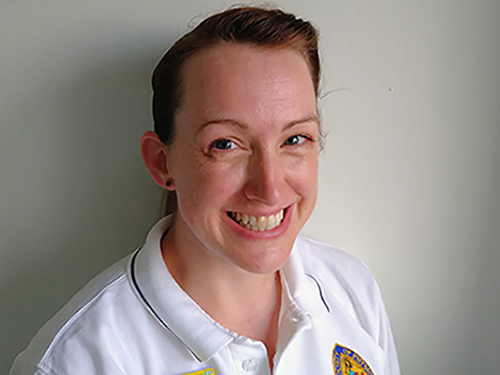 Why she joined the Society of Tissue Viability
Samantha became a Society of Tissue Viability (previously know at the TVS) member following several years of involvement in Pressure Care and Prevention through her role at work. Membership offered the opportunity to be part of a specialist group and continue to develop her knowledge and skills alongside other members of the Multi Disciplinary Team (MDT).
Becoming a trustee
In her Trust, she has worked closely with different members of the MDT, especially the Tissue Viability Team, and was persuaded to apply for a Trustee position by a colleague who was already involved in the Society of Tissue Viability. She has found it to be a bit of a roller coaster whilst still working full time clinically on Critical Care.
What's it like being a trustee?
The support and welcome she has received from the Society of Tissue Viability team has been great, and the opportunities available to be involved in innovation and exciting work is incredible.
She's already presented at the virtual Society of Tissue Viability Conference 2021 after only a few months of being a Trustee. And while she is still finding her feet with the role of being a Trustee as it's only been six months so far – she feels it's exciting to see what the future holds.