I want to thank the Society of Tissue Viability for the educational grant to attend the EPUAP 2022 in Prague
Prakash Dhoonmoon, Lower Limb & Tissue Viability Nurse Specialist, Epsom and St Helier University Hospital NHS Trust, was one of the Society educational grant winners to attend the EPUAP 2022 conference in Prague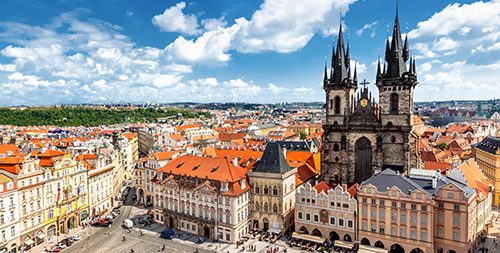 First of all, I want to thank the Society of Tissue Viability for the educational grant to attend the EPUAP 2022 in Prague.
A great conference which provided me the opportunity to continue on my educational and professional development in the world of Tissue Viability. Despite pressure ulcers prevention measure in place, focus still remains on improving patient's experiences and clinical outcomes. However, it was good to see the use of innovation technologies to minimise the risk of developing pressure ulcers and wound care with evidence based practice. Personally, the most interesting part of the conference was about the early identification on patient's skin changes by using latest technologies or devices so that early intervention can be put in place to minimise harm. This is an area which I am going to explore further within my organisation.
It was also an opportunity to meet and build networking with health care professionals from different part of the world and also with the companies. In brief the Conference was well organised to meet the needs of the participants. Well done.