Survey on Use of Compression Therapies for Venous Leg Ulceration
Help to better understand the national provision of compression therapies used in the VenUS 6 trial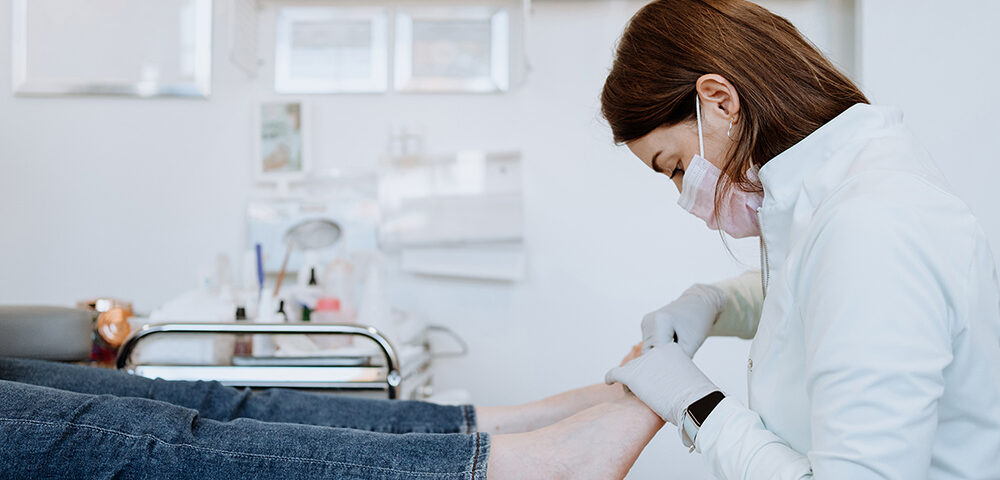 A team of researchers at the Universities of York and Manchester are currently undertaking the VenUS 6 trial.
Linked to this the team would like to better understand the national provision of compression therapies used in the VenUS 6 trial specifically the ordering and use of compression treatments for people with venous leg ulcers.
If you deliver this care, they would be grateful if you would take a few minutes to complete a short survey
This survey is anonymous, so the team will not know who has completed it. It will therefore not be possible to remove your data from the project once you have submitted your responses.
If you do decide to participate: The VenUS 6 sponsor (Manchester University NHS Foundation Trust) will act as the data controller for this survey and the Universities of Manchester and York will also be processing your data. This means that they are responsible for looking after your information and using it properly. Find out more about how we use your information
Data collected will be stored securely and confidentially and will be kept for a minimum of 5 years, after which confidential destruction will be arranged.
If you decide not to participate: You do not need to do anything further.