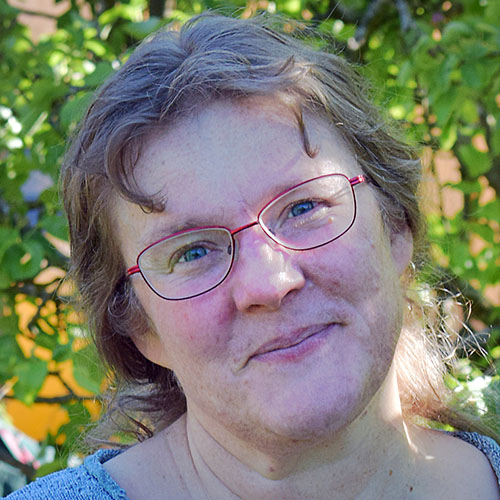 Alison has been qualified as a Registered Dietitian for 25 years, and since 2013 has worked as a Prescribing Support Dietitian within a Clinical Commissioning Group. Her role focusses on appropriate prescribing of all products relating to nutrition, with a particular remit for appropriate prevention, identification and treatment of malnutrition using a food based approach.
Alison's particular interests include malnutrition, hydration, nutrition screening, care homes, frailty, sarcopenia, dysphagia, dementia, pressure injury and end of life.
Alison has been a committee member of the Older People Specialist Group of the British Dietetic Association (BDA) for 13 years, including 4 years as chair, and continues to represent dietitians working with older people on a number of national initiatives and speaks at many national conferences. In 2021 Alison was made a Fellow of the BDA for her services to the profession.
Alison is a Specialist Adviser for the Care Quality Commission, taking part in care home inspections and advising CQC inspectors on appropriate nutritional care, and she is also the chair of both the Department of Health Advisory Committee on Borderline Substances (ACBS) and the PrescQIPP Nutrition Virtual Professional Group.
Presention at The Society of Tissue Viability 2022 Conference
What is healthy eating for older adults in Care Homes?
Objectives
After attending this session, persons will be able to:
Understand the value and benefits of food and drinks in supporting nutritional needs
Appreciate the importance of adopting a 'whole home approach' to supporting care homes
Recognise how this accords with prevention and healing of pressure injury
Abstract
We talk a lot about nutrition and hydration in healthcare but sometimes forget that nutrition and hydration will, and should, come mainly from the food and drinks that are consumed. This applies to older adults as much as younger adults and also applies to many conditions including pressure injury.
This presentation will consider how the nutrition and hydration needs in older adults, particularly those resident in care homes, can and should be supported by provision of appropriate food and drinks. The presentation will also consider how care homes can best be supported by all healthcare staff to embed good nutrition and hydration into everyday practice.