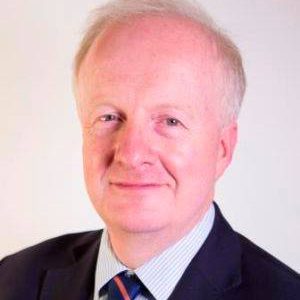 Alun is Professor of Vascular Surgery at Imperial College London/NIHR Senior Investigator and a Honorary Consultant Surgeon whose NHS practice is based at Charing Cross and St Mary's Hospital, London.
Professor Davies trained in Cambridge, Oxford, Plymouth, Harvard and Bristol, prior to taking up a Consultant appointment in Charing Cross in 1994.
He is the Editor in Chief of Phlebology, past President of the European Venous Forum, General Surgical Forum at the RSM & The Venous Forum at The Royal Society of Medicine. He has been a Hunterian Professor and, Arris & Gayle Lecturer at the RCS England. He is an Emeritius Fellow of the Australasian College of Phlebology, Distinguished Fellow of the American Venous Forum and Honorary Fellow of the American Venous and Lymphatic Society (AVLS).
He was the Chairman of the Varicose Vein Guideline Group for the NICE (National Institute of Clinical Excellence) and a member of the Quality Standards Group. He was a member of the NICE guidelines group on AAA and the national CRG for vascular surgery and is a member of the National Specialized Services Commissioning Panel and special advisor to the DOH Evidence Based intervention programme.
He sits on the NIHR CET funding committee, is a director of the European College of Phlebology and has co-chaired the ESVS guidelines group on the management of varicose veins. He has also written extensively on many aspects of vascular disease, writing nearly 600 peer reviewed manuscripts and runs a large research group. Clinically he runs a tertiary vascular surgical practise and is the Clinical Director of Imperial Private Health.
Presentation at the WReN Scientific Meeting, Glasgow, May 2022
Leg ulcer management: service change following the EVRA trial
Abstract
Leg ulcer management is very dispirate in the UK. There have been two key trials in the UK the Eschar and EVRA trials. These have given very clear guidance as to what would be a potential optimal pathway. Early intervention is key to enhance the rate of leg ulcer healing and reduce subsequent recurrence.
Numerous barriers have been identified to the implementation of best practice.
The barriers to perceived optimal care range from lack of knowledge, lack of resource and facility to treat patients with leg ulceration. The establishment of the CQUIN on leg ulcer referral may help.
There is a great need to understand the barriers to delivering optimal care in this cohort of patients.
The better integration of primary and secondary care in the pathway would be a good starting point.