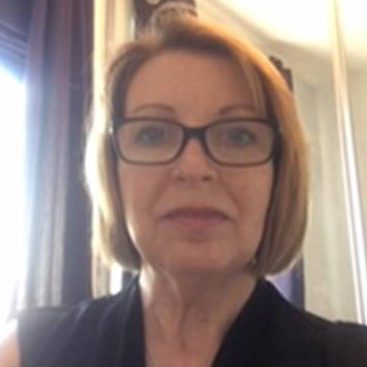 Married to Neil and mum to Kyle and Buster (the labradoodle). Anne worked in the NHS for many years both within NHS Great Glasgow and Lanarkshire. She held a number of senior positions including both executive and non-executive roles and chaired a range of national groups.
Anne joined Scottish Government in January 2020 as the Nurse Advisor – Mental Health from NHS Lanarkshire where she held the position of Nurse Director: Health and Social Care North Lanarkshire. The portfolio covered professional Nurse Leadership for Mental Health, Learning Disability and Paediatric Services across Lanarkshire as well as specialities such as District Nursing, Health Visiting, among others. It also included executive lead for the development of Lanarkshire's Mental Health Strategy, re-establishment of the North Lanarkshire Alcohol Drugs Partnership and Nurse Advisor to the Integrated Joint Board.
Anne is currently Deputy Chief Nursing Officer at Scottish Government responsible for leading a wide ranging portfolio including the development and implementation of national policy, provision of professional nursing advice, education and direction supporting remobilisation of health and care services.
Presentation at The Society of Tissue Viability 2022 Conference
What keeps us doing what we love!
Objectives
After attending this session, persons will be able to:
Celebrate the role of tissue viability clinicians and the positive contribution they make to people using services
Abstract
Across the country there are many examples of a dedicated professional workforce providing high quality tissue viability care. Working with people who are at risk of developing skin breakdown or who have already developed a wound.
These conditions have a significant impact on people's lives and the cost associated with wound care on the NHS is in excess of £5.3 billion
This presentation takes the opportunity to consider what keep us doing what we love and do best, making a difference to people and celebrating achievements