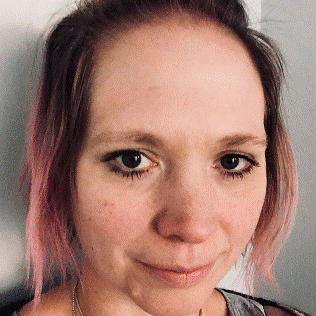 Clare has worked as a Senior Clinical Nurse Specialist in Tissue Viability at Leeds Teaching Hospitals Trust for the last 11 years.
Prior to that Clare has worked as a Nurse Specialist in negative pressure wound therapy and as a staff nurse in colorectal surgery. She has an MSc in Nursing and a PGCert in Tissue Viability and has recently gained a PhD at the University of Leeds. Her research is looking into how both Tissue Viability nurses and ward staff use devices in clinical practice for the prevention of heel pressure ulcers. This research will not only inform practice but may also influence future clinical trial design for devices.
Clare is a Trustee of the Society of Tissue Viability and is passionate about promoting nurse-led research, as well as pressure ulcer prevention and the management of complex wounds.
Presentation at The Society of Tissue Viability 2022 Conference
Making sense of the evidence
Objectives
After attending this session, persons will be able to:
Have a better understanding of evidence-based practice, and the hierarchy of evidence
Have a better understanding on how to appraise the available evidence
Be able to understand how evidence should be used to inform guidelines and best practice statements, and how these should guide clinical practice
Abstract
The evidence on which we base practice can come from a range of sources including research findings, basic science, clinical knowledge, and expert opinion. Being able to appraise evidence from such a wide range of sources can be difficult, and although Randomised Controlled Trials and Meta-analysis are seen as the 'gold standard' for evidence-based practice, other sources of evidence can be just as important.
This interactive session will give an overview of the different sources of evidence and how they can be used to inform practice and guidelines, as well as future research proposals.
Presentation at the WReN Scientific Meeting, Glasgow, May 2022
WHITE/PRESSURE3: World Hip Trauma Evaluation – Pressure ulcer prevention 3; A randomised clinical trial assessing early use of heel specific adjunct devices for heel pressure ulcer prevention in people with a fractured hip
Objectives
After attending this session, persons will be able to:
Understand the current evidence base with regards to the use of devices for the prevention of heel pressure ulcers
An introduction to a newly HTA funded RCT, and the importance of this research
Abstract 
Patients admitted with a fractured hip are at risk of heel pressure ulcers (HPU) which impact upon rehabilitation, recovery, and independence. Whilst available in the NHS, the use of heel specific adjunct devices for HPU prevention is not common even in high-risk patient populations.
AIM: to evaluate the clinical and cost-effectiveness of the use of early initiation of heel off-loading devices and constant low-pressure devices for the prevention of Category≥ 2 HPUs in hip fractures patients over the age of 60, recruited within 48 hours of admission.
DESIGN: pragmatic, multi-centre, randomised, 3 arm parallel group trial with economic evaluation.
SETTING: the trial will be embedded within the World Hip Trauma Evaluation (WHiTE) Platform trials framework in 30 pre-established hip fracture centres.
HEALTH TECHNOLOGIES: 3102 patients (1034 per group) will be randomised to:
a) Standard care plus adjunct heel off-loading devices which eliminate heel pressure including heel lift/suspension boots and off-loading wedges
b) Standard care plus adjunct constant low-pressure device (CLP) which distribute pressure over a larger surface area, reducing the magnitude of the applied pressure, including foam and gel pads and boots
c) Standard care alone which typically includes the provision of high specification foam or specialised air mattress; an electric profiling bed and repositioning more frequently than 3-hourly.
ANALYSES: On an intention to treat basis, proportions of new Category ≥2 HPUs reported for each group and for the two comparisons: heel offloading versus standard care and CLP versus standard care. Economic assessment methods will align with NICE Reference Case