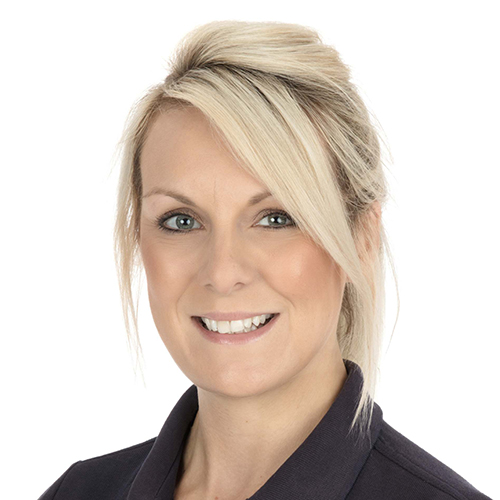 Danielle is a Specialist Occupational Therapist and Moving and Handling Practitioner, and leads the OT team of Bristol-based Pearce Brothers Mobility.
A Qualified Occupational Therapist (BSc Hons.) with 20 years' experience in the profession, Danielle is a registered OT with the Health and Care Professions Council (HCPC). Danielle has worked in both health and social care, supporting people with complex needs in hospital and community care settings.
As well as OT work for Pearce Bros Mobility, Danielle provides moving and handling training to the NHS and Local Authority Community Care and Therapy Services, as well as for Families, Personal Assistants, Care Agencies, Care Homes and Hospices.
Danielle has a special interest in research and strategies for pressure care management and works with Gel Ovations Europe on the development of silicone gel protection solutions for the prevention and treatment of pressure ulcers.
Poster Presentation (Case study category) at The Society of Tissue Viability 2022 Conference
Preventative strategies for reducing interface pressure on sling users during hoist transfers
Abstract
Background: This paper explores the development of a care strategy for the prevention and treatment of pressure ulcers when transferring patients using slings. In care facilities, hospitals and the community, immobile patients are transferred using a hoist and sling. This can compromise a patient's skin in contact with sling edges and seams, due to the concentration of forces on the body.
Soft tissue damage can occur around the posterior upper and lower thigh areas, which can lead to pressure ulcers. Studies have shown that force concentration on a patient's skin can increase by 300% [1] over natural body weight force, when using a sling.
Transfers should be seen as part of 24-hour pressure care management; Across Europe approximately 18% of in-patients have pressure ulcers[1]. They are more likely to occur in people with the inability to reposition themselves[2]. Yet we found limited academic research or statistics to show the effects on a patient's skin of the heightened interface pressure during transfers.
Method: The project looked at solutions to decrease interface pressure to reduce potential pressure injuries and improve patient comfort. This included using different moving and handling techniques and applying low-profile silicone gel padding to the sling.
Two case studies of transfers were undertaken: Pressure mapping of a 74-year-old (Joe) and a clinical case study of a 78-year-old client in the community (Edith) with pre-existing pressure issues.  These demonstrate how improvements to patient pressure care and well-being can be made.
Results: The pressure mapping test of Joe indicated pressure hotspots impacting on his skin, at the front and rear edges of the sling, showing an average interface pressure of 29.96mmHg. Following insertion of the silicone gel, these hotspots were reduced to an average interface pressure of 13.94mmHg. Average interface pressure overall was reduced by 53.5%.
Joe was also asked to rate his pain level, using the Likert Scale [2] (a rating between 1-10, with 1 being very uncomfortable, and 10 being very comfortable). Without the gel, Joe gave a rating on the Likert Scale of 3. After application of the gel padding, Joe reported a rating of 8.
In the clinical case study, Edith had been experiencing discomfort, skin-marking, and agitation during sling transfers. After two weeks of using improved moving and handling techniques, along with silicone gel inserts, the redness and marking completely cleared and Edith was less agitated, enabling safer transfers.
Conclusion: To reduce the risk of pressure injuries during transfers, the following need to be considered:
Education and training within the health and social care sector of skin protection during transfers using a hoist and sling. The use of low-profile silicone pads to protect the skin, reduce the risk of shear, friction and pressure; type of hoist and sling, moving and handling techniques and the duration and frequency of hoisting during a 24hr period.
[1] Katrien Vanderwee, Michael Clark, Carol Dealey, Lena Gunningberg L. Pressure ulcer prevalence in Europe: a pilot study. J Eval Clin Pract. 2007 Apr;13(2):227-35. doi: 10.1111/j.1365-2753.2006.00684.x.
[2] National Institute of Clinical Excellence (NICE). Pressure ulcers: prevention and management of pressure ulcers [GG 179]. London: NICE: 2014