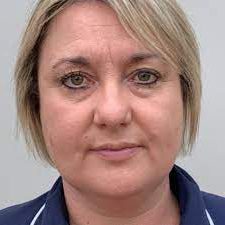 Poster Presentations (Case Study category) at The Society of Tissue Viability 2023 Conference
The use of PHMB foam dressings on Diabetic Foot Ulcers
Abstract
Introduction – Early identification and management in the diabetic foot is essential. Managing the bacterial burden is a vital part of effective wound care. Polyhexamethylene Biguanide (PHMB) is a fast acting, broad spectrum antimicrobial antiseptic with low toxicity with an action that helps to prevent damage to surrounding healthy tissue. PHMB works by inhibiting bacterial cell metabolism and binding to the bacteria's phospholipid (outer) membrane which kills and inhibits the growth of bacteria (King et al 2016, Rippon et al 2023).
PHMB has a role to play in the prevention and treatment of wound infection, effective against numerous different microorganisms and wound types. PHMB supports antimicrobial stewardship (AMS) as not only a highly efficient antimicrobial, specifically against biofilms and resistant microorganisms, but that importantly it does not induce antimicrobial resistance (AMR) (Rippon et al2023).PHMB can improve healing rates by controlling infection, encouraging the growth of healthy granulation tissue, and reduce wound related pain (King et al 2016) This can produce an improvement in the of quality of life for the person with a diabetic foot wound.
Methodology – Patient participation, case study was carried out focussing on slow healing diabetic foot ulcers by a specialist Podiatrist. Patient and wound progress was monitored. Photos and assessments were taken at each dressing change to illustrate how the wounds had progressed using a PHMB Foam Range.
Results – The progression for both the patient and healthcare professional was seen to be extremely satisfactory resulting in a decrease in wound size, management of exudate. More importantly a reduction in the risk and signs and symptoms of infection. The PHMB foam elicited positive comments from the patients including pain reduction experienced, wound healing and how comfortable the dressing felt.
Conclusion – The PHMB foam range is a highly effective antimicrobial dressing that supports Antimicrobial Stewardship and gives both the healthcare professional and the patient and alternative in managing the challenges of diabetic foot wounds.
The evaluation of PHMB foam dressings on complex diabetic wounds
Abstract
Introduction – Diabetes has implications for acute and non- healing/ chronic wounds that can add complications to wound healing as it significantly increases the risk of the wound becoming infected. No wound care dressing is suitable to meet these challenges. A range of differing dressings with diverse properties that can overcome each potential issue is required. ActivHeal® products are being considered as such, in particular the antimicrobial PHMB foam range targeting management of acute and non-healing/chronic wounds.
Methodology – The study was an 'open non comparative case study series', allowing gathering of 'real world data', reflecting actual care patients receive in clinics rather than care received by those in a more formal study. A case series is where observations / measurements are made on a series of individuals, usually all receiving the same type of intervention- before and after, but with no control group. These patients have the co-morbidities of 'real life' situations.
A total of ten people with a diabetic foot wound were recruited into this evaluation, with a 4-week duration.
Results – ActivHeal® PHMB Foam Range had positive healing outcomes, by reducing the wound bioburden and risk of infection. Delivering beneficial effects such as reduced wound pain, increased wound progression and exudate management. Positively impacting both the person with the wound and the healthcare professional.
Conclusion – This simple case series study has demonstrated that ActivHeal® PHMB Foam Range is suitable for use in diabetic related wounds, those pertaining to the feet. It was limited in the fact that it was observed rather than controlled but it suggests that ActivHeal® PHMB Foam Range have a place in promoting wound healing, showing good clinical outcomes.