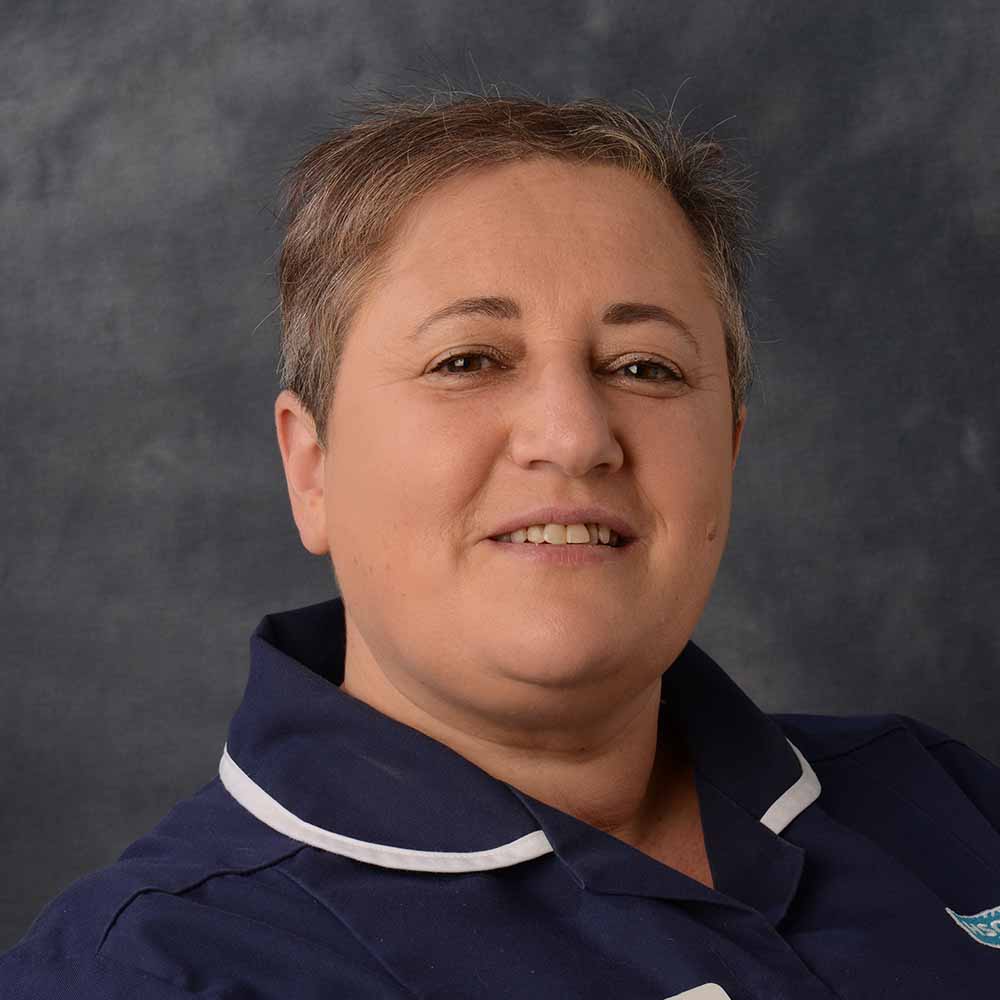 Jeannie is Vice Chair of the Society of Tissue Viability and qualified as a Registered Nurse in Belfast in 1988. She spent the first 8 years of her career working in a Fracture Trauma Unit at the Royal Victoria Hospital. During her time in this speciality, she became passionately interested in wound healing and tissue repair. In 1996, Jeannie became the first Tissue Viability Nurse on the island of Ireland, and in 2010, the Lead Nurse for Tissue Viability within the Belfast Health and Social Care Trust.
Jeannie has taught within the School of Nursing, Queens University Belfast for over 15 years. She is very proud to be part of the university team, which successfully developed an NMC approved Tissue Viability Nurse Specialist Course in 2018.
Jeannie is dedicated to pursuing excellence in the delivery of safe and effective care and is passionate about improving patient and client experience. She enjoys supporting all bands of staff within her Trust to undertake quality improvement initiatives.
Presention at The Society of Tissue Viability 2022 Conference
Pressure damage reduction at end of life
Objectives
After attending this session, persons will be able to:
Debate the integral role that pressure ulcer preventive care plays in palliation
Recognise that the terminology around skin failure is confusing
Link the physical relationship between pressure ulcer development and death
Recognise that pressure ulcer preventive care must be consistent with the person's wishes and priorities
Abstract
The purpose of this presentation is to illustrate the complexity of pressure ulcer reduction at end of life.  This will be achieved through a series of personal and professional stories as well as a reflection on the literature.
End of life is defined as a phase of life when a person is living with an illness that will often worsen and eventually cause death.  This phase can begin weeks or even months before death.
As patients are dying, their risk of developing pressure damage increases due to physiological factors related to disease progression and treatment.  (Hotaling & Black, 2018).
Unfortunately, many of these risk factors are related to the dying process and may be difficult to mitigate against, e.g. anorexia-cachexia syndrome, worsening fatigue, severe dyspnoea and clinical instability.
Sadly, people who develop pressure damage during the dying process, experience significant pressure related pain and discomfort. This results in a decreased quality of life and disrupted dying.
It is therefore imperative that all actions, that can be taken, to prevent pressure damage are instigated in a timely manner. However, these must be consistent with the person's wishes and priorities, even when this leads to conflict between the goals of palliative care and the measures needed to prevent tissue damage.
The presentation will conclude with a number of suggestions which may assist in pressure ulcer prevention, at this difficult juncture in care.