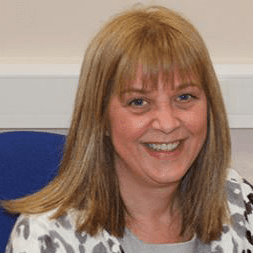 Karen is Professor and Director for the Institute of Skin Integrity and Infection Prevention, University of Huddersfield. She is Visiting Professor, Queensland University of Technology, Brisbane, Australia, Royal College of Surgeons, Dublin and Swinburne University of Technology, Melbourne, Australia.
She is elected chair of the International Wound Infection Institute (IWII) and President Elect for the International Skin Tears Advisory Panel (ISTAP). She has over 30 years' experience in both clinical practice and academia.
Her research interests focus on skin integrity, infection prevention, skin tears, management of surgical site complications and improving access to education for all health care professionals and service users. She is widely published and has edited 2 text books.
Advances in surgical wound management and reducing Surgical Site Infection (SSI) advanced study day
Understanding SSI and our role in antimicrobial stewardship/Antimicrobial resistance
Abstract
Wound infection is a major challenge for clinicians globally and presents healthcare systems with a considerable economic burden, as well as directly impacting on patients' quality of living. With an ever ageing and more complex global population the risk of Surgical Site Infection is an ever-increasing worry for clinicians and patients. Although most infections are managed with antimicrobials, SSIs remain a significant cause of morbidity and mortality after surgery, with reports stating SSI are the leading cause of readmissions to hospital following surgery. Prevention and early and accurate diagnosis of SSI is key to ensuring timely and appropriate interventions. Although antimicrobials including antibiotics can manage SSI Antimicrobial resistance (AMR) has been highlighted as the new pandemic with initiatives including Anti-Microbial Stewardship (AMS) being implemented into clinical areas. AMS has been defined as the optimal selection, dosage, and duration of antimicrobial treatment that results in the best clinical outcome for the treatment or prevention of infection, with minimal toxicity to the patient and minimal impact on subsequent resistance.
By the end of this session, participants will:
Be aware of Surgical Site Infection (SSI)
Be able to identify a wound infection
Understand risk factors for development of a wound infection
Know how to develop a management plan
Understand the importance of working as a member of the MDT in managing wound infection
Develop an awareness of antimicrobial stewardship/Antimicrobial resistance