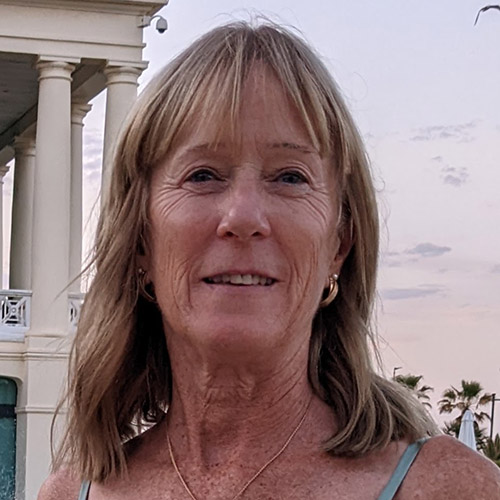 Elizabeth trained and worked as a nurse in Leeds. She has practiced as a District Nurse, Midwife, Nurse Manager, Nurse Specialist and Nurse Consultant in Tissue Viabiity. Her current role is supporting the implementation of the NIHR HTA funded MIDFUT trial.
Elizabeth has presented and published widely on many aspects of Tissue Viability. She is a peer reviewer for several journals; an expert reviewer for the NIHR HTA programmes; a member of the NICE pressure ulcer clinical guideline development group and previously a Trustee of the Tissue Viability Society.
Elizabeth is actively involved in research in Tissue Viability and is a co-applicant on several NIHR research grants.
Presentation at The Society of Tissue Viability 2023 Conference
Preventing chronic leg ulcers following excision of cancer on the lower limb: HEALS and HEALS 2
Objectives
After attending this session, persons will have a greater understanding of:
Gain insight to a type of wound that could lead to chronic leg ulceration
Gain insight to the characteristics, care pathways, healing trajectories and complications of people undergoing surgery for lower limb keratinocyte cancers
Gain insight into the process of data collection for planning an RCT
Gain insight into the development of trial to investigate an area of clinical uncertainty
Abstract
Wounds on the lower legs, if not managed correctly can become chronic leg ulcers. Wounds that result from the surgical excision of keratinocyte cancers are often left to heal by secondary intention. There is limited information on the characteristics of this surgical wound patient population, how many of these become chronic leg ulcers. Compression therapy is considered beneficial in preventing wound chronicity and it is used post-operatively by many Dermatology surgeons in this patient population, however there is a lack of supportive evidence.
A prospective cohort study was carried out to describe the patient characteristics, wound duration, care pathways and complications. The study recruited 58 patients as planned. The results identified a predominantly elderly population (mean age 81) with median time to healing of 81 days with only 85% healed at 6 months. Infections occurred in 30% of participants and 7.5% were admitted to hospital, most of them due to their wound related infections.
Findings were subsequently used to inform the design of a phase 3 randomised controlled trial to investigate the benefits of compression therapy applied post-surgery.