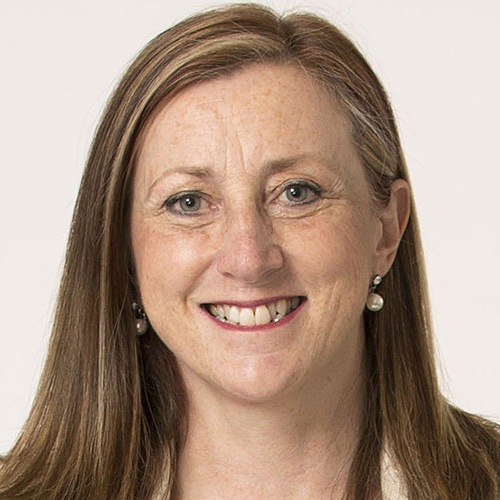 Jane Nixon is Professor of Tissue Viability and Clinical Trials Research and Institute Director at the Leeds Instituteof Health Sciences and skin portfolio lead in the Leeds Clinical Trials Research Unit (CTRU). In 2016 and 2020 she was appointed as an NIHR Senior Investigator and in 2017 was awarded an MBE for her contribution to health research.
Jane's clinical background was in elderly care and anaesthetic nursing and she gained her PhD in 2001 whilst a senior nurse in the NHS. She has 38 research awards (~£31m), with an internationally recognised programme of pressure ulcer prevention research including 4 large prevention trials (OR Mattress; PRESSURE; PRESSURE2; PRESSURE3), epidemiological research, systematic reviews of risk factors and quality of life, outcome measurement and instrument development. She leads a CTU based skin portfolio working collaboratively with dermatologists, vascular surgeons, podiatrists, nurses and the NIHR CRN in the design and delivery of large multi-centre trials and diagnostic studies in areas including hand eczema (HTA ALPHA), diabetic foot ulcer/surgical (CODIFI; HTA CODIFI2; MIDFUT; DOMINO DFU).
Jane leads an internationally renowned National Institute for Health Research (NIHR) funded programme of research in pressure ulcer prevention and has delivered three large mattress trials as well as applied health research in areas including pressure ulcer pain, severe pressure ulcers, risk factors, risk assessment, and quality of life, with a strong practice focus.
Jane is currently Chair of the WReN Scientific Committee and previously President of EPUAP and Chair of the Society of Tissue Viability. In 2016 and 2020 she was appointed as an NIHR Senior Investigator and in 2017 was awarded an MBE for her contribution to health research.
Presentation at The Society of Tissue Viability 2023 Conference
Evidence based practice? Impact of NIHR wounds research on clinical practice and summary of the current portfolio
Objectives
After attending this session, persons will have an understanding of:
The contribution of UK wounds research to evidence based wounds prevention and treatment practice
Introduction to PRESSURE3
Overview of current research NIHR research portfolio
Being a clinical leader in research
Abstract
Jane will summarise key NIHR research portfolios including pressure ulcer prevention, leg ulcer treatment and DFU treatment and their impact upon clinical practice.
She will also outline the current NIHR funded portfolio of wounds related research being led by nurses, surgeons and diabetes experts which will inform our future practice.
She will make a particular 'pitch' for WHiTE14_PRESSURE3 the 4th large device trial which is comparing standard care, heel off-loading and constant low pressure pads in patients following hip fracture.
Want to develop your scope of practice Jane will also discuss briefly how to contribute to research which informs our future practice.