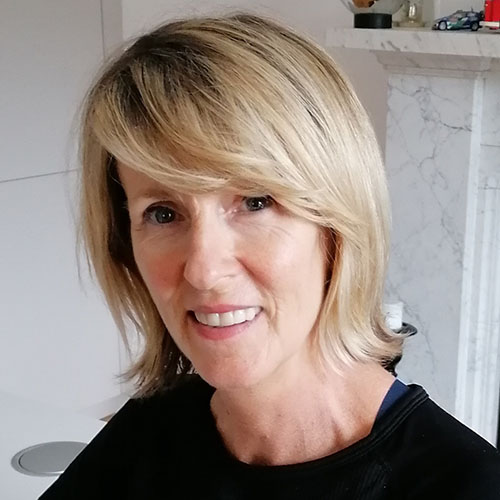 Janice is an independent tissue viability and dermatology educator and honorary lecturer at Glasgow University. She is a member of several dermatology and tissue viability/leg ulcer interest groups.
She is currently leading on the development of several wound and dermatology related projects on behalf of the National Association of Tissue Viability Nurse Specialists Scotland and NHS Education for Scotland
Current projects/activities:
Module Leader, Leg ulcer module Glasgow Caledonian University
Module Leader, Chronic oedema module University of Hertfordshire
Older persons skin resource
Psycho social aspects of care masterclass – winner of BJN nurse project of the year 2016
Medical writing
Dermatology and Tissue Viability project with NHS Education for Scotland
Providing educational advice to several wound care and dermatology companies
Presentation at The Society of Tissue Viability 2022 Conference
How effective is virtual wound care education? Using a Matrix to measure the success of wound care education
Objectives
After attending this session, persons will be able to:
Recognise current situation in leg ulcer provision
Have an understanding of the gaps in education
Reflect on different methods of delivering education
Understand the challenges and opportunities of online teaching
Abstract
It is estimated the annual cost of treating patients with leg ulcers in the UK to be £1.94 billion (Guest et al (2018). Using a different methodology, Phillips et al (2020) reported similar costs. They broke the costs down to individuals and found an average of approximately £7706 was spent each patient per annum.  In papers went on to suggest there is increasing evidence of sub optimal service delivery in wound care which is not based on the notion of best practice.
Guest et al (2018) identified that only 16% of patients with leg ulceration had an ABPI recorded in their notes.  Accessibility to good quality education of nurses who care for patients with leg ulcers varies throughout the UK.
The All Party Parliamentary Group on vascular and venous disease examined the current situation and their recommendations included
Ensure all NHS organisations are providing appropriate training and education on venous leg ulcers.
Conduct a workforce review of NHS staff to ensure the appropriate work force is in place vvappg.com
In this presentation we will discuss provision of education on leg ulcer assessment and management education in 2 settings: a specialist clinical staff in the community and a higher education institute in Scotland.  We will highlight the challenges and opportunities of educating staff during a pandemic.
The session concludes by discussing how we are developing our measurement of the effectiveness of this education ensuring that it is both fit for purpose and constantly improving.
References
Guest JF, Fuller GW, Vowden P (2018) Venous leg ulcer management in clinical practice in the UK: costs and outcomes.  Int Wound Journal 15(1)29-37
Phililips C, Humphrey I, Thayer D et al (2020) Cost of managing patients with venous leg ulcers. Int Wounds Journal 17(4) 1074-1082