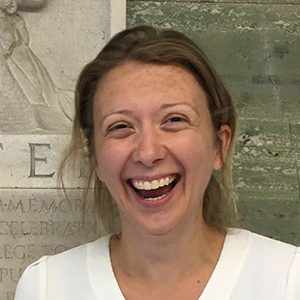 Jo is Professor of Applied Health Research at the University of Manchester and leads the Wounds Research Group there.
The group employs a range of primary research methodologies to study wounds and their complications. Jo also leads evidence synthesis research and is Joint Co-Coordinating Editor of Cochrane Wounds.
Presentations at the WReN Scientific Meeting, Glasgow, May 2022
The Impact of NIHR funded research on the care of venous leg ulcers
Objectives
After attending this session, persons will be able to:
Recognise key NIHR-funded research focused on venous leg ulcers 

Consider how this research has informed Guidelines and other routes to practice

Reflect on evidence of impact stemming from NIHR-funded research in this field

Reflect on important additional areas for implementation 
Abstract
Over its lifetime the National Institute for Health and Social Care Research has funded extensive research into the epidemiology, management, and prevention of venous leg ulcers.
In this session we will consider some of the key uncertainties in decision making around the prevention and treatment of venous leg ulcers. We will explore how NIHR-funded research has aimed to address these uncertainties and, in turn how research findings have impacted on practice in the UK and more widely.
We will consider the legacy of this portfolio of research nationally and internationally as well as the high priority issues for further implementation and future funding.
How do we define future comparative evaluation of reconstructive surgery for severe pressure ulcers?
Objectives
After attending this session, persons will be able to:
Understand the current comparative evidence for reconstructive surgery for severe pressure ulcers
Consider current clinical practices for the surgical management of severe pressure ulcers
Recognise the potential requirements to support future research in this field
Abstract
We currently lack evidence about the effectiveness of surgical reconstruction for treating people with severe pressure ulcers.
Designing a UK comparative study however, to evaluate surgical reconstruction in this patient group is not possible at this time. Before we can proceed, we must define important elements relevant to such a study including: the usual care pathway required for people to access surgical reconstruction and the eligible service user group for surgery.
The Surgical Management of Pressure Ulcers (SIPS) study aims clarify these key elements with a programme of the following research.
Exploration of clinical effectiveness
We have conducted a systematic review of randomised and non-randomised evidence on the effectiveness of reconstructive surgery for treating severe pressure ulcers.
Because of limited existing evidence we are also conducting quasi-experimental comparative analyses. We are using routinely available data to compare outcomes following surgical reconstruction for severe pressure ulcer with a matched group not receiving surgery.
Gaining consensus on who is eligible for surgery and how they should access this
We have conducted a range of stakeholder on-line surveys that capture descriptions of current practices for surgical reconstruction of severe pressure ulcers and variation in this. This work has been supplemented with a binary choice experiment to explore stakeholder's views on the patient and wound features that are most important when considering access to surgery.
Findings from all research elements will inform a consensus workshop to consider what 'usual care' in accessing reconstructive surgery could look like and who would be eligible for this.
This talk will present study findings to date and consider what the final project findings may mean for future research.