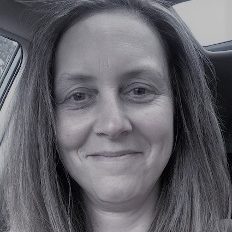 Julie is passionate about improving patient outcomes through the support and development of colleagues and empowering patients to take informed action towards improved health. She has 12 years of experience within the complex wound management arena spanning across the community and acute surgical hospital sectors.
She is currently a Senior Tissue Viability Nurse working in the community setting. The team offers expert advice and support to the wide range of nursing services delivering complex wound and dermatological care within the community.
She has also been an Associate Lecturer at Oxford School of Nursing and Midwifery for the last 5 years and supports the delivery of the pre-registration adult and mental health nursing curriculum.
Presentation at The Society of Tissue Viability 2022 Conference
How to inspire a new generation of Tissue Viability Nurses
Objectives
After attending this session, persons will be able to:
Define the role of a Tissue Viability Specialist
Understand the scope of the specialism
Understand the TVN development model introduced in Oxford
Inspired to consider a career pathway in Tissue Viability
Abstract
Have you ever felt intrigued by wounds and skin conditions? Have you ever felt that the outcomes of patients with wounds could be improved? Have you ever wanted to pursue a career in Tissue Viability (TV) but did not know where to start? This presentation aims to define the multifactorial world of Tissue Viability and the role within it.
It will offer an insight into the innovative recruitment programme introduced in Oxford to enable aspiring TV Nurses the opportunity to realise their ambitions within a structured development environment.