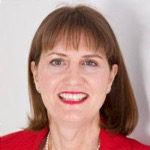 Julie is a Dermatology Lecturer Practitioner; a dermatology clinical nurse specialist with 30 years' experience in primary and secondary care. Dermatology Education Partnership Ltd provides dermatology educational projects and training. She is also a visiting lecturer for King's College, London and Oxford Brooks University Julie is clinical adviser for The National Eczema Society. She is a health care writer and publishes widely in health care journals; and past editor of the BDNG Journal, Dermatological Nursing. Julie is a PCDS committee member and works on national dermatology projects. Her clinical work for Check4Cancer is in primary care skin cancer dermoscopy assessment clinics. Julie is passionate about improving care for people with skin conditions through developing educational initiatives for both healthcare professionals and patients.
---
Presentation at Advances in lower limb and foot care study day
Lower Leg Dermatology
Abstract
This presentation will give an overview of dermatology conditions commonly see on the lower legs. Firstly, we will look at skin changes in aging skin, and general skin care. Next, chronic inflammatory conditions with a focus on conditions affecting the surrounding skin of leg ulcers, varicose eczema necrobiosis lipoidica, hyperkeratosis, and vasculitis, management will be discussed. Then, we will consider solitary pink patches, and differential diagnosis, including fungal infection (and tinea incognito), Bowen's disease, discoid eczema, lichen planus and psoriasis. Finally, skin cancer presenting on the lower legs. Early recognition of skin cancer is vital, and skin cancer can present as non-healing leg ulcers, and red flags will be discussed.