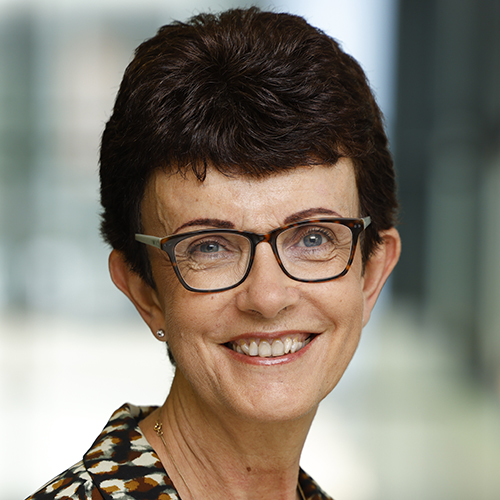 Madeleine has a nursing career that spans over 30 years, during which time she has held specialist nursing posts in both primary and secondary care. She has 25 years' experience teaching/assessing and managing academic programmes in the university sector and ha a particular interest in multi-disciplinary team education, development of specialist practice in wound management, skin integrity and dermatology.
Madeleine has played a key part in establishing specialist tissue viability and dermatology education in the UK and is currently the Programme Director for the MSc Skin Integrity/Wound Management & MSc Clinical Dermatology (University of Hertfordshire) which since 1995 and 2006 respectively has educated and supported a significant number of skin integrity/dermatology specialist practitioners in the UK and internationally. She has a proven track record of developing educational initiatives that support quality improvement, in clinical practice with health care professionals from a variety of disciplines.
Madeleine also has experience of active involvement with a wide range of specialist skin integrity organisations and networking skills that create robust partnerships between health care services education, research, and industry.
---
Presentation at Dermatology awareness for wound care practitioners study day
Educational Opportunities to Develop Advanced Practice Skills for Skin Integrity/Dermatology
Abstract
This session will highlight the educational opportunities available for practitioners specialising in tissue viability to gain advanced practice skills allowing individuals to make an informed choice about which option best suits them.
The aims of the session are to :
Explore the concept of Advancing Practice and how this applies to skin integrity as a speciality.
Identify the criteria for selecting a master's programme that meets the needs of Advanced Practitioners
Appreciate how to develop and to maintain advance practice skills through lifelong learning.