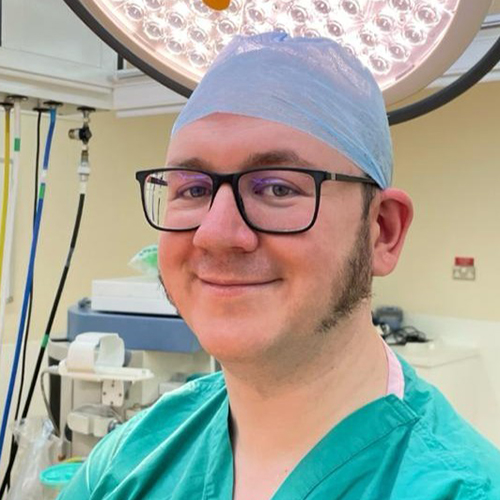 Matt is an Academic Clinical Lecturer in General Surgery. His clinical practice is primarily in benign coloproctology and emergency general surgery. His research interests include care in these areas, as well as outcomes measurement.
He is a co-investigator of the PITSTOP study, a UK-wide multimethod study which is exploring variation in practice and outcomes of surgical treatment of pilonidal sinus disease.
Presentation at The Society of Tissue Viability 2023 Conference
Pilonidal sinus treatment: Outcomes and future priorities
Objectives
After attending this session, persons will be able to:
Discuss the impact of Pilonidal Sinus Disease on patients
Recognise the importance of patient treatment preferences
Appreciate the morbidity associated with surgical treatment of pilonidal sinus disease
Abstract
Coming soon.