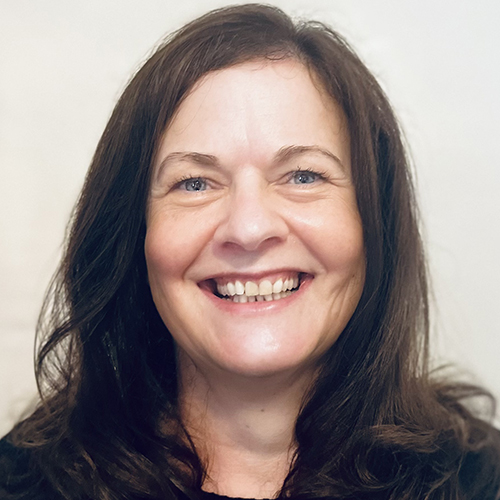 Melissa is the Trust Lead for SSI Surveillance, Research and Innovation, Surveillance and Innovation Unit, Directorate of Infection, Guy's and St Thomas' NHS Foundation Trust. She has been on a number of national and international committees for SSI prevention, surgical wound healing, and the use digital images in wound care.
A nurse by background, Melissa has focused on prioritising the safety and experience of patients and carers across the surgical wound pathway. She has created a series of videos for patients and carers on surgical wound healing and wound infection prevention (endorsed by NICE, 2019), invented a patented surgical bra to aid healing following cardiac surgery, and developed an multi award-winning approach for improved information between acute and community care ('Photo at Discharge'). Her current project includes a national research project examining the barriers and enablers for SSI surveillance (Target Wound Infection), a multi-centre collaborative for proactive surgical wound surveillance programme using a progressive web app (Isla) and a new patent-pending cardiothoracic 'CATS' vest, developed with colleagues from GSTT, Barts and Oxford.
Presentation at The Society of Tissue Viability 2023 Conference
Surgical Site Infection Surveillance: Time for a new agenda?
Objectives
After attending this session, persons will be able to:
Explain the relevance and impact of SSI
Identify opportunities for early detection and intervention
Describe the main components of proactive surgical surveillance
Recognise the role of patients /cares to ensure SSI prevention
Understand the role of artificial intelligence in SSI surveillance
Abstract
Background – Surgical site infections pose a significant health burden on patients, their families and providers. With current NHS pressures for safe early discharges and increasingly shortened lengths of postoperative stay, the post-discharge period for surveillance is becoming more important to identify opportunities to improve patient safety. Proactive surveillance, including digital wound images using patient smartphones, was introduced across multiple organisations in 2021 and has already benefited 6,000 unique patients across different services.
Aim – To determine patient response rates when conducting PDS using patient smartphones.
Methods – A snapshot audit was undertaken for a one-month period (June 2022) at five hospital sites in adult and paediatric services which used patient smartphones for PDS, using the secure Islacare (Isla) system.
Findings – The overall patient response rate for Isla was 83% (380/459), ranging from 76-100% for the different patient groups.
Conclusion – Using patient smartphones is an effective method to collect PDS. It also provides an opportunity to improve care directly. New solutions are needed to manage this new and increasing workload.
Advances in surgical wound management and reducing Surgical Site Infection (SSI) advanced study day
A new agenda: surgical site infection surveillance
Abstract
Surgical site infections (SSI) are a significant burden to patients and healthcare providers. Prospective surveillance with feedback can help reduce the risk of SSI. However, most hospitals don't undertake the post-discharge element. Therefore, a significant proportion of infections may be missed, as well as the opportunity to improve patient safety.
Real-time proactive wound monitoring shifts the paradigm of post-discharge surveillance from a predominantly retrospective, siloed approach to a multidisciplinary method that addresses patient concerns and information needs. It allows the clinician to identify issues early and take action to improve patient outcomes.
This session covers key barriers and facilitators to conducting proactive digital wound surveillance. Lessons learned from implementing Isla across six hospitals with over 6,000 unique patients will be covered.