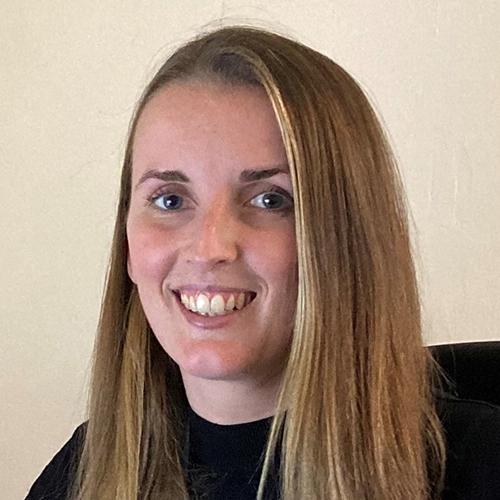 Natalie is the Lead Primary Care Pharmacist working for the NHS in a remote and rural setting based in the Western Isles for the last 3 years, setting up the Pharmacotherapy service and recuituing a new team over the last 12 months.
Prior to this worked for 10 years in Community Pharmacy in Pharmacist leadership roles based in the North East of England.
Presentation at The Society of Tissue Viability 2022 Conference
Dressings supply centralisation for wound care
Objectives
After attending this session, persons will be able to:
Share experience of implentation of centralisation of dressings supply for wound care, the preliminary outcomes and the challenges of the project implementation
Understand Challenges of Remote and Rural practice in service delivery
Abstract
Over a year, approximately 2.2 million adults in the UK will have a wound. The resources required to manage these wounds cost the NHS £941.1 million in 2012/20131.  Provision of wound care dressings was previously through prescription contributing to high workload pressures. Once supplied to the patient, unused dressings cannot be returned resulting in disposal of stock creating significant waste.
The aim of the project was to improve accessibility to dressings through centralisation of supply, improve formulary adherence supporting evidence-based cost-effective wound management, minimise waste and improve continuity of care across primary and secondary care through agreement of a single dressing's formulary.
To deliver the project a MDT consisting of Nursing, Primary Care Pharmacy and Procurement team was formed. The following actions were taken:
Agreed a wound formulary with MDT input
Consultation/Engagement of key stakeholders
Training provided to nursing teams on wound care and associated dressings
Identified locations to be stocked with formulary dressings, set up supply channels and stock distribution
Communicated launch of project to wider teams
Reviewed patients with dressings prescribed to advise of change in supply
Community nursing review of wounds where no current input
Successful implementation of the project has resulted in:
More efficient access to wound care for nursing teams and patients, reducing treatment delays
Nursing time efficiencies
Significant reduction in prescribing workload
Improved formulary adherence
Improved continuity of wound management across primary and secondary care interface through agreement of a single formulary
Waste reduction and significant cost savings.