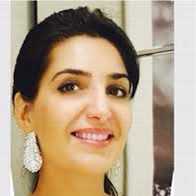 Negin is a Plastic and Reconstructive Surgeon (locum Consultant) based in London. She has twenty years experience in surgery having undertaken her surgical training in London, Oxford and Cambridge.
Apart from paediatric surgery training which she carried out at Chelsea and Westminster Hospital and Great Ormond Street Hospital, she has been involved with children surgery as a Plastic and Reconstructive surgeon.
She had been active in teaching, research and publishing and is currently editor of Wound Masterclass. Negin is passionate about making wound care education accessible to all, to improve patient outcomes. Apart from her medical degree she has a doctorate degree in research in the field of Plastic Surgery.