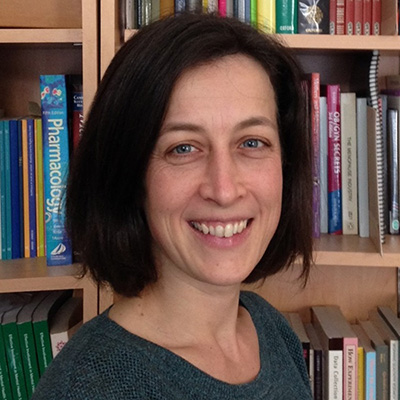 Rhiannon is a Research Fellow working within the NIHR Bristol Biomedical Research Centre at the University of Bristol. 
She is a trials methodologist, specialising in the measurement and reporting of outcomes. Her specific interests are patient-reported outcomes and studies involving surgery. Her wounds research focuses on methods for improved assessment of surgical site infection, particularly after the patient has left hospital.
Presentation at The Society of Tissue Viability 2022 Conference
Assessing wounds for surgical site infection (SSI): a patient-reported tool for remote wound assessment
Objectives
After attending this session, persons will be able to:
Understand the challenges of assessing wounds for surgical site infection (SSI)
Refer to the Bluebelle Wound Healing Questionnaire (WHQ) for use as a patient-reported tool for remote SSI assessment
Consider novel methods for patient self-report including e-PROMs and self-taken wound images
Follow cutting edge research into remote wound assessment after surgery
Abstract
Accurate assessment of surgical site infection (SSI) is challenging. Signs and symptoms of SSI may take several days to develop and appear after patients have left hospital following surgery.
Remote methods for assessing wounds are increasingly being sought to reduce the need for face-to-face appointments. The Bluebelle Wound Healing Questionnaire (WHQ) has been developed to address this issue. It is suitable for patient self-report and/or healthcare professional completion after hospital discharge.
The WHQ has been validated in the UK for patients undergoing abdominal surgery with closed primary wounds with data from 792 patients. It is shown to be acceptable to patients with good response rates and low levels of missing data. WHQ summary scores demonstrate high sensitivity and specificity for discriminating between SSI / no SSI compared with a face-to-face reference CDC diagnosis making it a recommended tool for use in routine surgical practice, SSI surveillance and research.
This talk will present
The WHQ development and validation studies, describing its content and scoring system
On-going work to validate its use in other patient groups and populations
Recent work exploring feasibility and acceptability for collecting WHQ data as an automated, electronic patient reported outcome measure (ePROM) as well as self-taken wound images for remote SSI assessment.