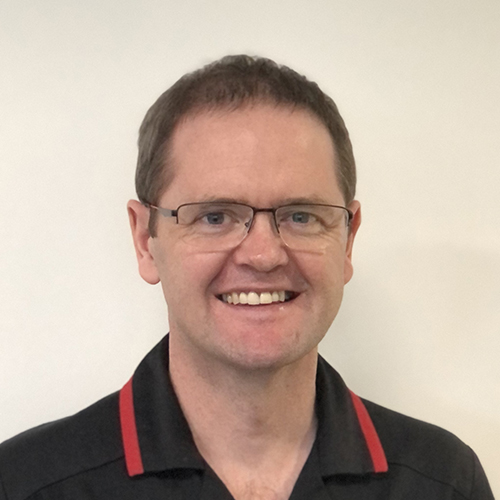 Robert Gannon is a Nurse Consultant for Wound Care in an acute cardiothoracic hospital, Royal Papworth Hospital NHS Foundation Trust, Cambridge. He became a registered nurse in 2001 following completion of a registered nurse diploma at Homerton School of Health Studies, Cambridge University. His interest in wound care goes back 19 years when he begun a wound care pathway BSc in nursing at Anglia Ruskin University, Cambridge. This was followed up with an MSc in Medical Health Education in 2019. He commenced in a trainee Nurse Consultant post in 2019. He completed his consultancy training in 2020 and was appointed to his current post.
His key interests are the impact of human factors on moisture associated skin damage and pressure ulcer outcomes in the acutely unwell, the use of vacuum assisted closure in cardiothoracic wound care and surgical wound infection management. He works closely with regional, national and corporate bodies in developing medical device related practices to support prevention of pressure ulcers in this respect.
Robert is published in the areas of COVID-19 skin injury, MARSI, diabetes in cardiothoracic wound care and wound bed preparation.
Poster Presentation (QI category) at The Society of Tissue Viability 2023 Conference
Repetition Reinforce Revisit: Effective project management of a human factors centred simplified MASD, MDRPU and pressure ulcer prevention protocol
Abstract
The poster will present the four phases of this ongoing quality improvement programme aimed originally to prevent and limit the severity of MASD in COVID-19 ICU patients and evaluate its impact on pressure ulcer prevention across the hospital in business as usual post COVID-19.
Phase one: Data capture through incident reporting data and a deep dive into individual electronic patient records of all COVID-19 patients admitted to a specialised respiratory ICU during the first COVID-19 admission surge from March 2020 to July 2020. The headline finding was that MASD was the primary challenge to maintaining skin integrity and in the case of MASD and MDRPU, the risk of injury grew with prolonged length of stay. A highlight of the results was that the link between length and stay in ICU and risk of pressure ulcer development could be broken (Tables will be provided supporting this).
Phase two: The poster will describe the project management detail required to initiate the protocol and the focused education initiative aimed initially towards the newly formed COVID-19 essential care team (rolling team) before wider roll out across the hospital. The protocol is refereed to as 'Simple Safety for Skin' which is a simplified skin management strategy focusing on skin hygiene and managing moisture, repositioning and dynamic mattress use.
Phase 3: MASD was the challenge that had the most impact on patients in COVID-19 ICU surges as pain from affected intergluteal and nearby regions prevented the ICU patients from siting out for extended periods and achieving maximal chest and psychological rehabilitation which were core COVID-19 clinical objectives. Thus, MASD prevalence was studied during the peak admission period in our most acutely unwell patient group – COVID-19 ECMO patients. The evaluation found a significant reduction in MASD prevalence and very importantly, severity of MASD. (Tables will be provided supporting this).
Phase 4: Post COVID-19 roll out to the ward and MDRPU QIP. The section describes the introduction of the Simple Safety for Skin protocol to the ward area post COVID-19 and a MDRPU QIP for ICU as we return to business as usual. This section details how to maintain momentum across the hospital. The initiative was subsequently associated with a reduction in severity of pressure ulcer depth and an increased reporting culture with reduced harm incidence.