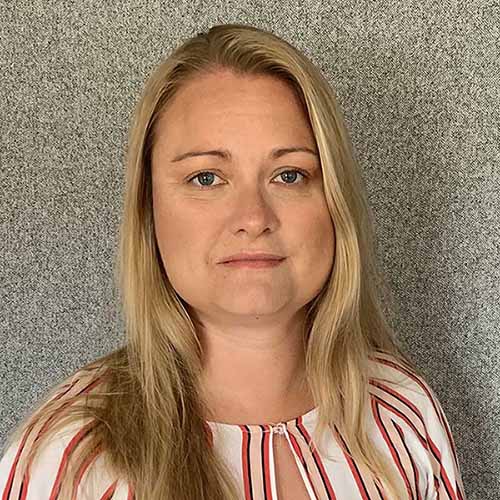 Sharon is a Lecturer in Nursing at Ulster University.Prior to this, she was the Tissue Viability Team Lead in the Northern Health and Social Care Trust in Northern Ireland, which is when she became a TVS trustee. Sharon is also the secretary for the NI Leg Ulcer Forum Executive Committee. She is passionate about improving the care of patients with tissue viability related conditions through influencing strategy, improvement, and research.
Free Paper Presentation (Research category) at The Society of Tissue Viability 2023 Conference
Healthcare students' experiences of a Collaborative Online International Learning initiative on wound care and interprofessional education: an exploratory study
Abstract
Background – Interprofessional practice has been identified as essential to designing and delivering health services that are safe, efficient, and sustainable. The importance of effective interprofessional practice is exemplified in the care of a person who has a complex wound, where the expertise of a range of healthcare professionals optimises health outcomes. Effective preparedness of health professional graduates to engage in successful team-working and shared decision-making are profiled as key proficiencies in healthcare programmes (WHO, 2010). In addition, internationalisation of learning offers opportunities to consider the global context of healthcare policy and practice (Mihut et al. 2013). While a range of initiatives are developed to support online or distance learning in wound care and interprofessional learning, there is little evidence of the impact of collaborative online international learning (COIL) in this area (Martinengo et al. 2020). Using a global classroom approach, this study explored healthcare students' experiences of a COIL initiative on interprofessional practice in complex wound care.
Methods – The study used a descriptive exploratory design. A convenience sample of undergraduate healthcare students from Queensland University of Technology (QUT, Australia) and Ulster University (UU, N. Ireland) participated in a COIL initiative which comprised a 2-hour online global masterclass facilitated by two expert tissue viability nurses. Evaluative data were collected using a post-masterclass anonymous online survey, analysed using descriptive statistics. Four online focus groups were facilitated. Data were audio-recorded, transcribed and analysed using thematic analysis. Relevant ethical approvals were obtained
Results – Sixty-eight students took part in the masterclass and twenty-two completed the post-masterclass survey (QUT n=3; UU n= 19; 32% response rate). Participants reported improvements in their understanding of wound assessment and management and how a range of professionals contribute to wound care, awareness of clinical guidelines in wound care, and increased confidence in wound assessment. Participants also reported positive feedback on the benefits of COIL.
Conclusion – Healthcare students who engaged in an online international, interprofessional education collaboration demonstrated improved understanding and awareness of complex wound care alongside developing insights into interprofessional working and international healthcare policy.
References
Martinengo, L., Yeo, N.J.Y., Markandran, K, D.O., Olsson, M., Kyaw, M.B., and Tudor Carr (2020) Digital health professions education on chronic wound management: A systematic review. International Journal of Nursing Studies, 104, 103512 https://link.edgepilot.com/s/0cb39bcf/MvucrrOuaE_NiFD3tbAIqQ?u=https://doi.org/10.1016/j.ijnurstu.2019.103512
Mihut, G., Altbach, P.G. and De Wit, H. (2013) Understanding Higher Education Internationalization. Global Perspectives on Higher Education. Rotterdam: SensePublishers.
World Health Organisation (2010). Framework for action on interprofessional education and collaborative practice. Available from: https://link.edgepilot.com/s/a65a5b5e/xznz_TIKBECSQqntor2Cmw?u=http://apps.who.int/iris/bitstream/handle/10665/70185/WHO_HRH_HPN_10.3_eng.pdf%3Bjsessionid=3656EDA264650E3DCF7A5CB70C903D47?sequence=1 [Accessed 8th February 2023].
Presentation at The Society of Tissue Viability 2022 Conference
Make presenting your superpower
Objectives
After attending this session, persons will be able to:
Feel more empowered and confident to present
Better understand the needs of an audiences and pique their interests not send them to sleep
Ensure their presentations provide the impact they deserve and learn tips and creative ideas to ensure effective communication and great looking slides
Abstract
It's quite rare someone will stick their hand up and say they love presenting. It's often a necessary evil to present your ideas, research or to provide education – but what if there was a way to present differently? For it to be memorable and provide impact, to either empower your audiences to make effective changes in their workplace, or just to simply inspire them.
We'll help you understand that with some initial planning, thinking and some quick tips and tricks, how you can deliver exceptional presentations no matter what the subject matter or your experience and feel more confident.