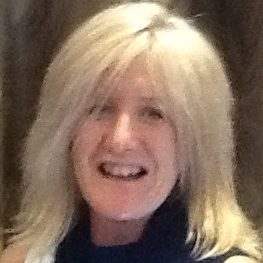 Susan is a senior advanced nurse practitioner in infection prevention & control covering one rural general hospital in Oban and several community hospitals including GP surgeries throughout Argyll & Bute.
She trained in Glasgow Royal Infirmary from 1981-1984, working in the cardio vascular ward before moving to Oban working in HDU medical, stroke and elderly rehabilitation where she gained a BSc in Health Studies.
Whilst her children were young she worked in the fitness industry as a trainer/assessor lifeguard and fitness programmer for reluctant gym participants. She now leads the infection prevention and control team in Argyll & Bute and is a keen member of the infection prevention and hospital infection societies.
She was inspired to apply for her entry into the infection prevention & control world by an extremely enthusiastic and young Tissue Viability Nurse who seemed to conquer insurmountable odds in diverse challenges. She became a trainee infection prevention and control nurse in January 2007 gaining a Specialist Practitioner in Infection Prevention & Control with MSc certificate in 2011.
Presentation at The Society of Tissue Viability 2022 Conference
How can we improve antimicrobial stewardship in wound care? Panel debate
Objectives
After attending this session, persons will be able to:
Have a better understanding of the principles of AMS
Recognise the importance of AMS within wound care
Be able to identify the challenges in promoting AMS in practice
Be able to recognise their role in AMS
Have a greater understanding of how AMS can be conducted when caring for patients with infected wounds
Abstract
With the growing global problem of antimicrobial resistance, it is crucial that clinicians use antibiotics wisely, which largely means following the principles of Antimicrobial Stewardship (AMS). This is a multi-modal approach that includes infection prevention and the promotion of judicious use of antimicrobials to preserve their future effectiveness, while also improving the safety and quality of patient care (NICE, 2014; NICE 2015).
All open wounds will be colonised with bacteria, but antibiotic therapy is only required for those that are clinically infected. It is known that this guidance isn't always followed, with some patients receiving multiple courses of antibiotics for wound infections that have been misdiagnosed.
In addition, topical antimicrobials are being increasingly used in wound care creating concerns of micro-organisms developing resistance to these therapies as well.
This panel discussion will explore some of the challenges in managing wounds at risk of infection and will provide delegates with a greater understanding of why AMS is important, who should be involved in AMS and what decisions/ action should be taken when caring for patients with infected wounds.