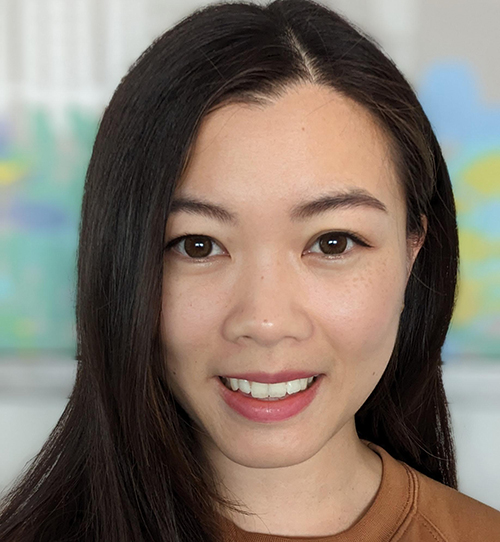 Vennessa is currently practicing as a Tissue Viability Nurse, supporting the London Bridge Hospital, the Lister Hospital, and all affiliated facilities.
Born and raised in Calgary, Canada, Vennessa started her nursing career as a surgical ward nurse and moved into focussing on wound care at a speciality outpatient clinic for several years.  She sought to expand her experience and skills in this area and ended up in London 2 years ago.
Since then, she has been awarded the Florence Nightingale Foundation Leadership Scholarship to further pursue her passions in equipping future leaders and sharing her experience and knowledge in tissue viability.  She is also currently completing her Masters in Wound Healing and Tissue Repair with Cardiff University.  When possible, Vennessa loves to travel and discover good eats, so please do send recommendations her way!
Poster Presentation (QI category) at The Society of Tissue Viability 2023 Conference
Investing to inspire – leading in wound care
Abstract
Background of clinical issue – Tissue viability is a growing field and is still a mystery to those who are not familiar with the specialty despite wounds transcending all areas of healthcare. In some cases, the specialty has been boiled down to just pressure ulcers and moisture associated skin damage, however we know that it goes beyond that. Tissue viability is complicated and very often requires input and knowledge of other MDT members, but we rarely get the training or education on how to collaborate with each other. Thus, there is a gap in understanding the tissue viability specialty and how to use the role effectively.
Management approach – A 6-month Tissue Viability Programme was created as part of the Florence Nightingale Foundation Leadership Scholarship, and advertised by flyer and mass email. This programme was designed to not only educate on the foundations of tissue viability, but also incorporated a leadership component to show participants how to translate the knowledge into the greater MDT for care planning and including the patient in the process as well. TVNs and consultant specialists were invited to present and share their knowledge and provided an opportunity for the participants to become familiar and comfortable with other MDT members and how to utilize each members' strength in the management of patients with wounds.
Outcomes – The programme started in January 2023 and the maximum number of participants (15) sign up within weeks of promotion. A waitlist was quickly generated for those who could not get into the programme the first time. This shows that there is interest in the field, and there are healthcare professionals eager to learn more about wound care. Participants have already expressed how this has improved their knowledge and confidence in wound care and has empowered them to question current practice and how to improve gaps in care.
Conclusions – There is a demand for more knowledge in tissue viability and there are healthcare professionals seeking these opportunities. TVNs are already stretched for time and resources, but if more interest can be generated and fed, we would be able to create a new generation of equipped and effective TVNs.