Taking steps towards a career in Tissue Viability
The first in the Society's series of blogs reflecting on the personal journey of our Trustees and Associates in the hope that it inspires you as our followers and membership to embrace the potential for working and progressing in the field of tissue viability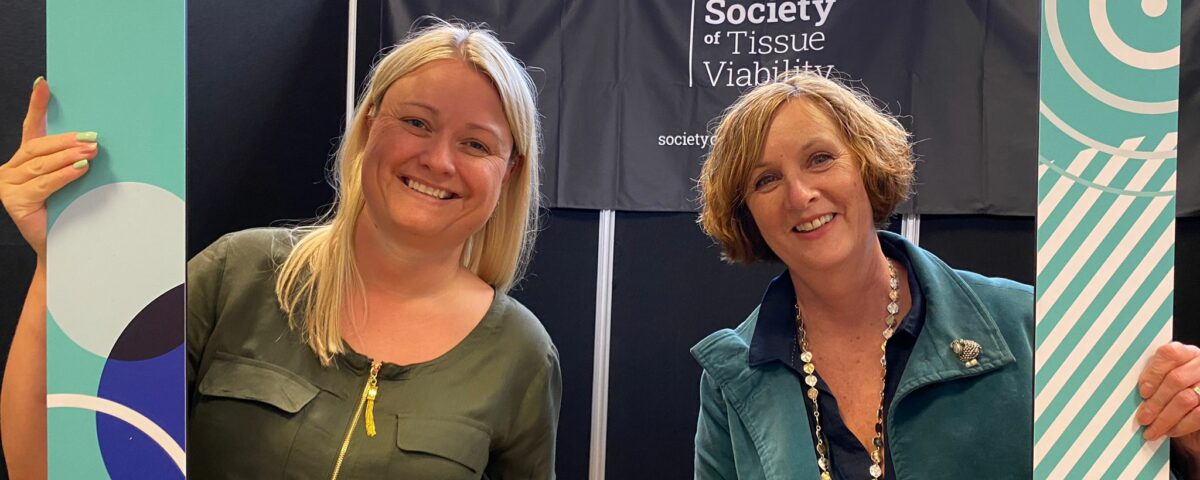 A question I often get asked is, "How do I specialise in Tissue Viability?" and my response is that the pathway will vary by person and profession. We are extremely lucky within the Society of Tissue Viability to have a great variety of expertise and professional backgrounds represented on our trustee board and among our valued members
Name
Sharon Neill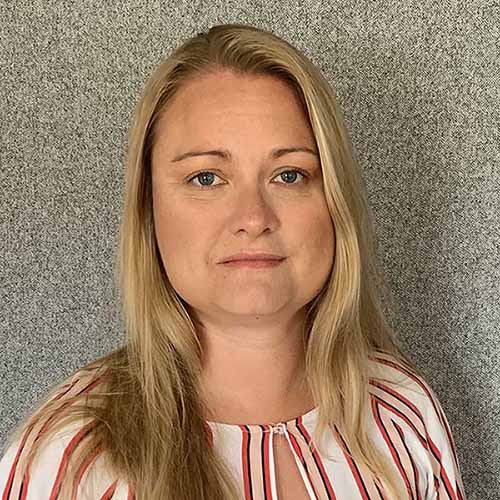 Day Job
Lecturer in Adult Nursing and PhD Researcher at Ulster University, Belfast, Northern Ireland
Current SoTV Role
Trustee and Lead for the Society's Education Sub-Group
Q1. When did you realise you wanted to specialise in tissue viability?
I registered as an adult nurse in 2003 (with the same academic institution I work for now 😊). I began my nursing career working in haemodialysis and patients with stage 5/end stage renal disease, but I knew from my student experiences that my heart lay in caring for people with wounds. One day in the Renal Unit a TVN, Monica, arrived to commence larvae therapy on one of our patients and I was in awe. She had such advanced knowledge and professional autonomy, and this affirmed what I wanted to do.
Q2. Can you briefly describe your journey to your current role?
After three years I moved on from the Haemodialysis Unit to take up my first community based role which was in a GP practice, as a Treatment Room Nurse. As  you can imagine I had a significant responsibility in the delivery of wound care to patients with complex wounds. With the support of my then employer, I was commissioned a place on a university accredited module on the principles of wound management, which was the first major step on my tissue viability journey.
Successful completion of this allowed me to meet the local criteria for a Band 6 Hospital and Community Tissue Viability Nurse, and after a brief wait, a job was advertised and I was successful at interview and appointed. In this role I was so lucky to have another amazingly supportive Manager who nominated me to complete 2 more university modules, one covering pressure ulcer prevention and management and the other, disorders of the lower limb. I couldn't stop there. Over the next few years I supplemented these with a Specialist Practice Qualification, topped up to an MSc in Care of Older People whilst also achieving a V300 Independent Prescribing Qualification, sandwiched in-between. Looking back I wonder if I even had a social life!
Choosing to focus my MSc research dissertation on the prevention of medical device associated pressure ulcers was an invaluable decision for me. It provided me with the opportunity to apply and present my research findings at the SoTV 2020 annual conference.
In early 2021 I moved from clinical practice as the Band 7 Tissue Viability Lead for my local health and social care trust into academia although I was slightly apprehensive about losing my expertise and the valuable connections I had made over the years. I need not have worried. My employer was, and continues to be, fully supportive and extremely encouraging of my work across this field, both in my research and my affiliation with the SoTV.
It was during my time studying at university that I first heard about the SoTV and through discussion with my University Module Coordinator, who is the current Vice Chair of the SoTV, Dr Jeannie Donnelly, I decided to  become a member of the Society.  A short time later I was nominated onto the board of Trustees (2019). The connections I have made though the SoTV have gone beyond my wildest expectations. Working on projects across local, national and international levels, with experts across all areas of tissue viability from clinical practice, education, research and industry at a strategic level, is every Academic's dream.
I am now commencing the most recent stage of my career journey as a PhD researcher. I want to use this opportunity to contribute to the existing evidence, create new knowledge and ultimately make improvements for patients who are living with tissue viability related issues and the clinicians who are looking after them.
Q3. What do you feel has been your greatest achievement in your career to date?
Other than the realisation of achieving all of this whilst working almost always full-time, being a wife and raising 3 amazing children, I would say it has been creating my network of peer support. Many of those who have worked alongside and supported me professionally along this journey, I now class as friends. They are my sounding board for ideas, my critical friends, my reality check and a listening ear. Having the right people around you to help and guide you makes every challenge less daunting.
Q4. If you could give your younger self some valuable advice what would it be?
Seek out opportunities and make your passion known.
Often my opportunities have arisen from informal conversations, chats over coffee and corridor catch ups. Do your research. Find out what is available in your area, discuss these with your local tissue viability experts. They are best placed to give you some local insight into relevant university programmes and perhaps even direct you to upcoming vacancies and, of course, I would say get involved with an organisation like the Society of Tissue Viability!