Pressure ulcers are a concerning and largely avoidable harm associated with healthcare delivery (NHS Improvement, 2018)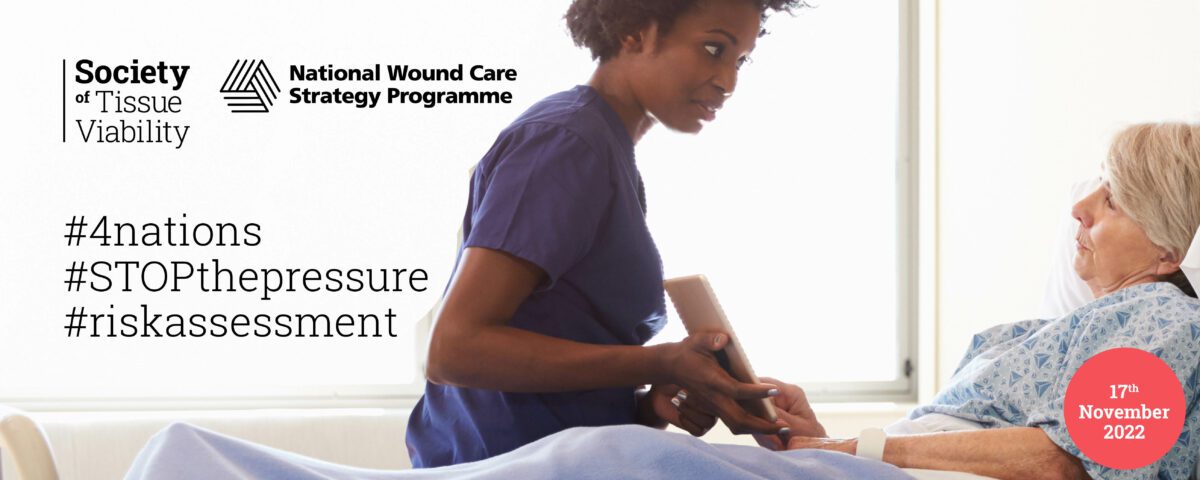 STOP the Pressure Week 14-18 November 2022
We have been collaborating with The National Wound Care Strategy Programme (NWCSP) and all #4nations for STOP the Pressure week with representatives from England, Scotland, Wales and Northern Ireland. We are extremely excited about this collaborative campaign 🙂
Our focus for the week
Risk assessment and the PURPOSE T tool (everything is still relevant for those areas using other risk assessment tools)
The key message
Risk assessment, your call to action for pressure ulcer prevention
What we want to do
Create a significant culture shift and eliminate avoidable pressure ulcers in all health and care settings
Here's what we've created so you can get involved
What are you doing for STOP the Pressure week?
Hosting educational activities on prevention and treatment of pressure ulcers?
Organising awareness raising events to share information about pressure ulcers?
Reaching out to your local community to inform them about pressure ulcers?
Making policy makers aware about pressure ulcers?
If you're creating resources which we can share in the future, let us know so we can share your ideas or you could enter them into our competition!
Need some content for your local comms team?
Download our programme for the week
Let's STOP the Pressure together!