My desire to help people living with leg ulcers have better lives is the driver for everything I do
Alison was Chair of the Society 2011 - 2013 and has been a member for many years. She was highly delighted to receive the Fellowship Award in 2019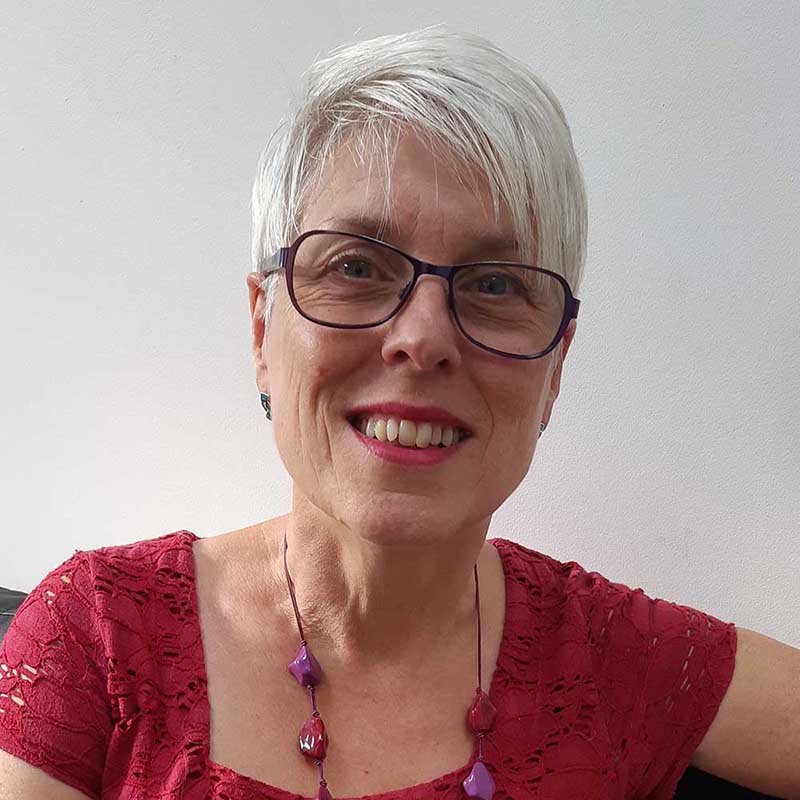 Alison is Chief Executive of Accelerate Community Interest Company, a spin out from the NHS in 2011.  Based in Tower Hamlets, Accelerate provides complex wound and lymphoedema services across London and the South East.
Starting as a District Nurse, Alison has been in the tissue viability nursing specialism since 1989 and has an MSc in Psychology and Health. Starting leg ulcer clinics as a District Nurse and Well Leg clinics, her passion remains the creative use of compression therapy within leg ulcer management and quality of life issues for all patients. She continues to successfully raise the profile of complex wounds and lymphoedema within the long term conditions agenda, alongside raising the issues of patient harm in a healthcare environment that has accepted poor healing and wet legs as the norm.
Alison received an MBE for Services to Nursing in 2018. Alison held the position of Chair and Trustee for the Society of Tissue Viability (formerly the Tissue Viability Society / TVS) from 2011-2013.  She has a number of publications, is a national and international speaker and launched the Accelerate Treatment Centre as the first Centre of Excellence for complex leg ulcers and lymphoedema care in September 2015.​
Here's what Heidi Sandoz, Tissue Viability Services Lead, Hertfordshire Community NHS Trust and Honorary Lecturer, University of Hertfordshire had to say about Alison receiving the award:
"Alison has consistently driven improvements in wound care, particularly the lower limb, for over 3 decades. Her passion and commitment know no bounds, her desire to help people living with leg ulcers have better lives is the driver for all she does. Her centre of excellence in Tower Hamlets serves not only the local population (where the wound prevalence is lower than anywhere else that has published) but those from wider a field."