I'm fortunate to be Education Facilitator for the Society of Tissue Viability, a dream role for me!
Meet Sarah, previously a Community Tissue Viability lead in Oxfordshire and now an Independent Wound Care Consultant in Cumbria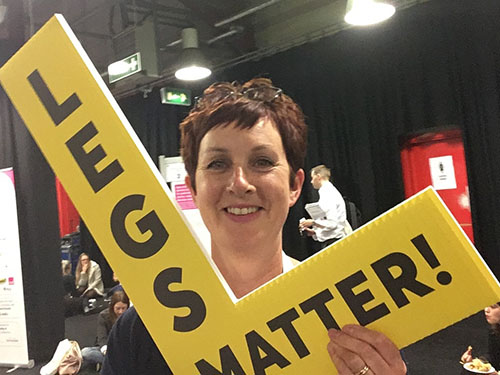 Becoming a Society of Tissue Viability trustee
Sarah was a Society of Tissue Viability member for many years before becoming a Trustee in 2016. At that time she really wasn't sure what would be expected of her and she admits to having a bit of 'imposter syndrome' as she sat amongst the experienced Trustees at her first meeting. Nearly six years on (where has that time gone?!!), what has happened?
The skills she has learnt as a trustee
She now had got a good understanding of how charities are run and all about the Charity Commission! She's had the opportunity to take on a Treasurer role which has provided her with a huge amount of knowledge and skills which she was previously lacking.
You learn from the best and there is always someone around to support you.
The opportunities she has been given as a Trustee
The Society of Tissue Viability has provided her with a platform from which she's been able to contribute nationally. She's had the privilege to be part of the NWCSP Lower Limb Advisory Group and has played a significant role in the successful Legs Matter campaign.
After being Vice Chair for Legs Matter for 3 years, she has now stepped up to the role of Chair. She feels this is such a fantastic opportunity for her and is excited to be leading such an incredible coalition as Legs Matter moves their strategy forward.
She's had a massive role in education which is one of her passions – from moderating and presenting at our annual conference, to planning and facilitating virtual educational sessions. She is now fortunate to have a role as Education Facilitator for the Society of Tissue Viability which is a dream role for her!
And finally…
Being a Society of Tissue Viability member and Trustee has enabled her to be part of a group of inspirational people, all with a common purpose – to improve the lives of those experiencing wounds and the knowledge and skills of those caring for them.