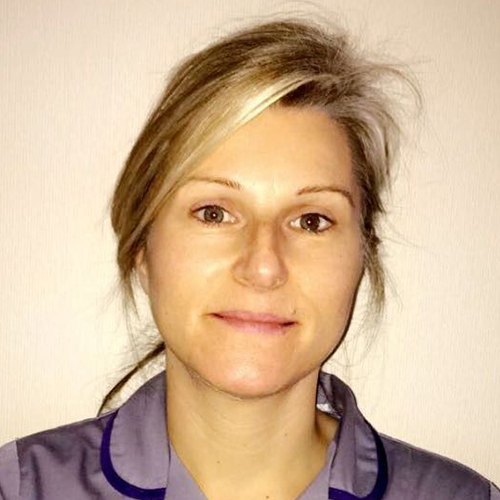 Rebecca is the Macmillan Lymphoedema Advanced Nurse Practitioner at the University Hospitals of North Midlands NHS Trust. She completed an Msc in Lymphoedema in 2012. In 2013 she opened the UKs only Red Legs clinic for patients with leg redness from a cause other than acute cellulitis. This has led to increased awareness of red legs and reduced hospital admissions. The Red legs pathway has been adopted by the British Lymphology Society (BLS) and endorsed by the National Legs Matter campaign.
She is a proud trustee of the BLS, a member of the BLS scientific committee, BLS children with lymphoedema special interest group and is the BLS annual conference organizer
Presentation at the Advances in lower limb and foot care study day
The management of cellulitis in lymphoedema
Abstract
Cellulitis is an acute spreading inflammation of the skin and subcutaneous tissues characterised by pain, warmth, swelling and erythema. Cellulitis is a common complication of lymphoedema with one study of its prevalence in those attending a specialist lymphoedema centre reporting that 37.6% had experienced at least one episode and 23.3% having had recurrent cellulitis (Vignes 2022). In individuals with lymphoedema, cellulitis may differ from cellulitis occurring in other clinical situations. Treatment may also need to be different depending on the site of lymphoedema. A Cochrane review and subsequent partial update concluded that it was not possible to define the best treatment for cellulitis in general based upon existing evidence (Kilburn et al 2010; Brindle et al 2019). The British Lymphology Society Guidelines on the Management of Cellulitis in Lymphoedema makes recommendations about the use of antibiotics for cellulitis in patients with lymphoedema and advises when admission to hospital is indicated. Prompt treatment is essential to reduce the risk of worsening symptoms and the development of life threatening conditions such as sepsis and to avoid further damage to the lymphatics of the affected part, which in turn may predispose to repeated attacks and increased swelling, skin and tissue changes.