I joined the Society of Tissue Viability over 30 years ago and have never looked back
Meet Tina, a recently retired Tissue Viability Consultant, Educator and Advisor, Fellow, former Chair and proud member of the Society of Tissue Viability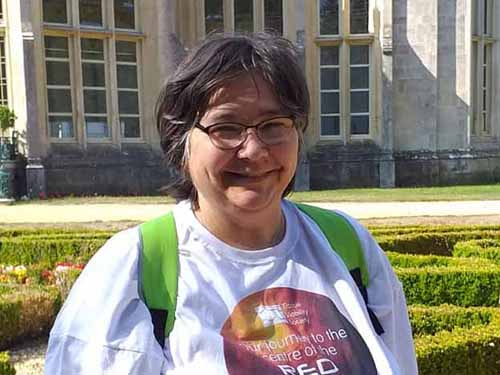 What's great about being involved
Tina has been proud to be a member of the Society, through its work she has been part of a network of some of the most knowledgeable people in the field both in the UK and abroad, working together to raise awareness and promote best practice. The Society of Tissue Viability (previously known as the TVS) works with its European cooperating organisations and beyond (Canada) and has influenced not only her own practice but the practice of those in the UK and beyond. The Journal of Tissue Viability has international readership and influence. The benefits of membership have increased over the years if she had had the opportunity for Educational Grants to attend conferences in 1990 as a staff nurse – who knows it could have boosted her career path no end.
Why she joined
She joined the Society of Tissue Viability in 1989 as a Staff nurse on an Elderly Care / Rehabilitation Ward. She'd recently moved back to the UK following a period of working abroad. The patients at that time were elderly and there were a large number of wounds. All the patients were at risk of pressure ulcers. In 1990 she designed and undertook her first Pressure Ulcer Prevalence Audit. Prior to taking this role she had worked as an agency nurse in Salisbury, the original home of the Society of Tissue Viability. She had attended a study day and from there her interest in Tissue Viability grew. When she became a ward sister she continued her membership and her knowledge grew. She was a local organiser for a Society of Tissue Viability study day then run by Judy Waterlow in the organisation she worked for.
Being a member
For a long time she was a member receiving her quarterly journal and attending occasional study days and the conferences which for many years were twice a year. She undertook her diploma in Tissue Viability and became a Clinical Nurse Specialist in Tissue Viability and undertook her degree in Specialist nursing studies (Tissue Viability), becoming a Registered Specialist Nurse. During this time her membership continued and she always had access to experts in the area.
Stepping up to be a Trustee
In 2011, she was approached by the then Chair of the Council of Trustees to take on a project and was co-opted onto the board of Trustees. She was reluctant to become a Trustee but, under the chairmanship of Prof Jane Nixon MBE and Alison Hopkins MBE, the Society became a more active membership focused organisation which she was proud to serve. So much so, she served as an elected Trustee for 9 years including a period as Chair of the Society.