EWMA & SoTV 2024 Joint Conference
The Society are delighted to be partnering with the European Wound Management Association (EWMA)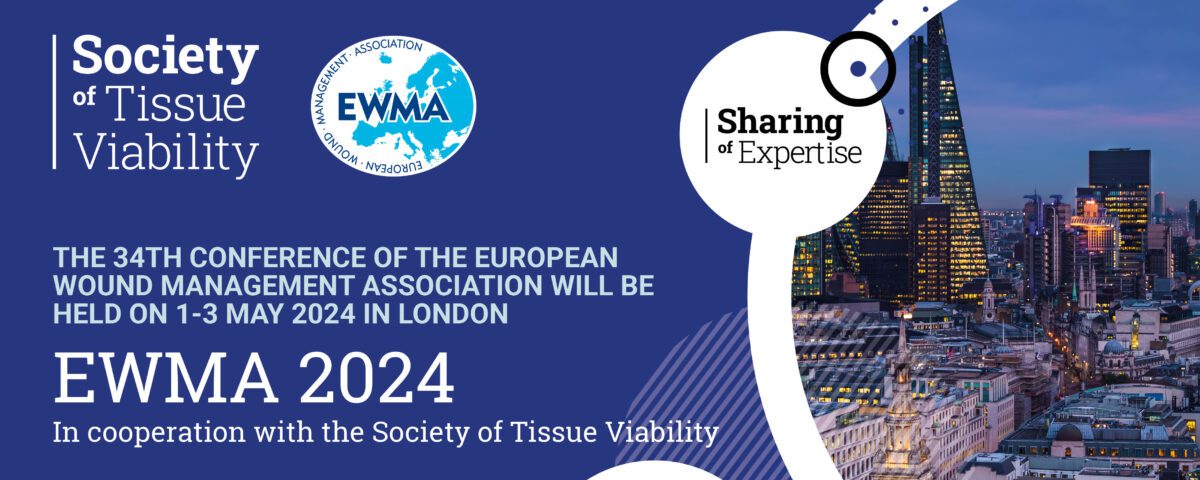 The 34th Conference of the European Wound Management Association will be held on 1-3 May 2024 in London and the Society are delighted to be the partnering organisation for the conference
Building a community for collaborative and sustainable wound care: making everyone's contribution count
There is an international consensus that the delivery of safe high quality healthcare is depending on sharing best practice through Guidelines and promoting evidence based practice. Delivering this standard of healthcare requires shared learning, research, and innovation with individuals from around the world. To achieve excellence in wound care there is a need for greater international collaboration and local action to support the health of populations and nations. The 2024 EWMA conference will focus on how global collaboration in wound care can help implement the highest quality of care at a local level in Europe and beyond.
The conference will feature high quality sessions & presentations, numerous workshops and e-posters and a large industry exhibition where you can meet various companies within wound care. The programme features a mixture of topics important to the wound community.
Watch this space to find out more about the Society's collaboration.
Save the date – 1-3 May 2024