Collaboration not silos: How everyone's contribution makes a difference to wound care
We believe that skin health and wound healing is everyone's business and that change happens when we work together, not in silos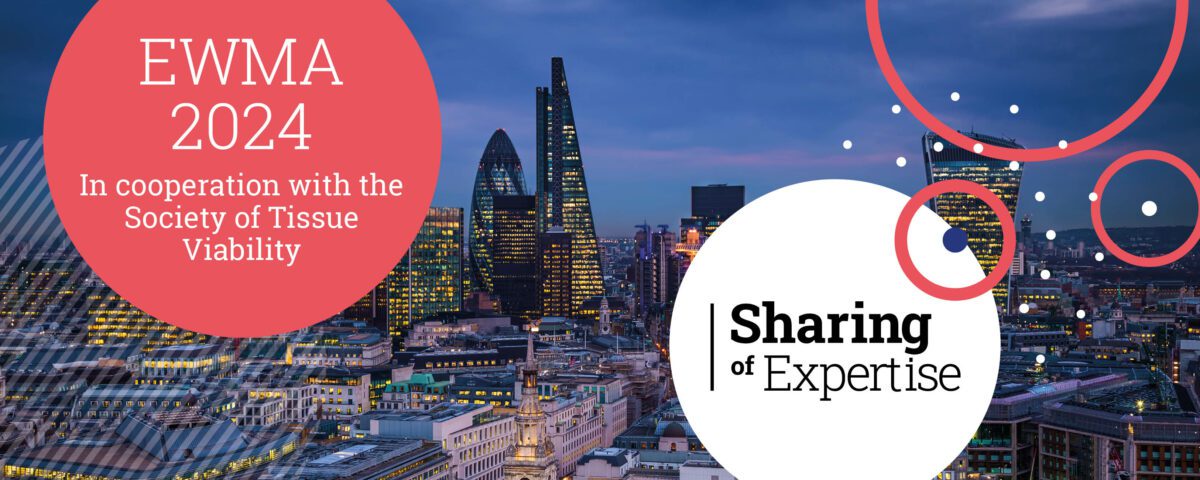 We are delighted to be the partnering organisation for #EWMA2024 and will have a fantastic 1 day stream
When
Thursday 2 May 2024
Title
Collaboration not silos: How everyone's contribution makes a difference to wound care
Who is our stream suitable for?
We welcome attendance from any health care professional working directly or indirectly in wound prevention and management who may want a more advanced level of knowledge. This includes Tissue Viability nurses, community and hospital-based nurses, Allied health professionals, podiatrists, specialist nurses such as vascular, burns or paediatric nurses, doctors, academics, and educators.
Stream content
The stream will deliver independent, evidence-based presentations based on the current research and underpinning specific wound related conditions. The plenary sessions will be delivered by highly respected, experienced speakers who are experts in their field. The programme reflects the importance of collaboration across the healthcare system when caring for people who are at risk of, or who are living with, wounds. By working together, we can break down boundaries, ensuring that everyone's contribution counts. We will be delighted to see you on the day.
Quality improvement & Patient safety – How using a whole systems approach leads to a reduction of lower limb amputation.
Lower limb – Advances in the treatment of lower limb conditions
The psychological impact of living with a wound & scarring
Oncology / palliative wounds – A holistic approach to managing fungating wounds & assessing and managing cancer related lymphoedema
Alternative therapies in wound care – The use of Herbalism to treat wound infection