We're here for anyone who's passionate about solving skin and wound challenges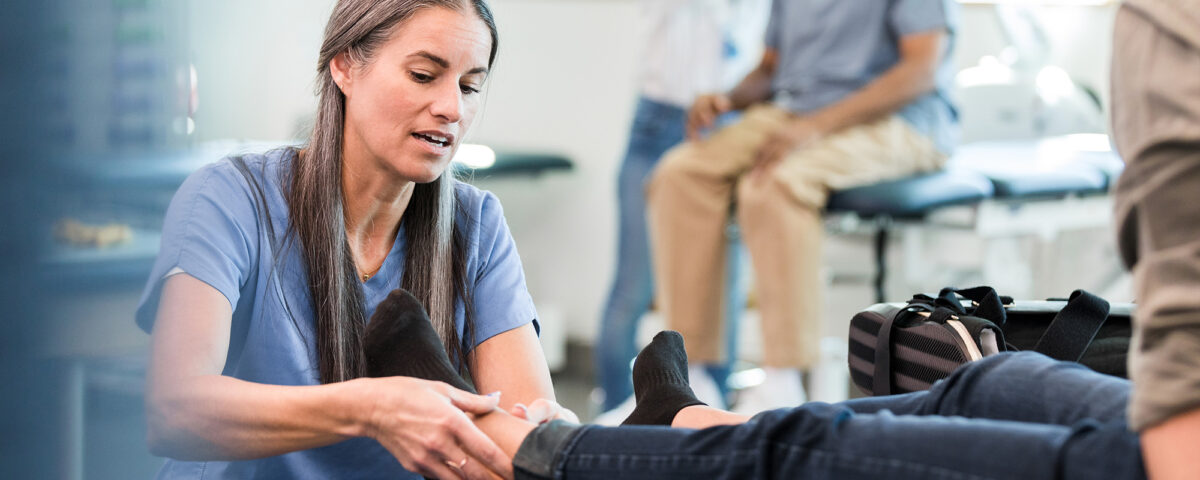 We welcome anyone who's interested in skin health and wound healing – whether professionally or personally
Many of our 600+ members are nurses, but our community also includes doctors, pharmacists, bioengineers, podiatrists, other allied health professionals, academics, researchers,clinical scientists and healthcare industry professionals. It's the diversity of our community that is our strength.
I'm a tissue viability nurse…
Join as a TVN and you'll be part of a community of specialists who, like you, are passionate about solving skin and wound challenges. As a member, you can apply for educational grants that support your professional development, take part in free educational sessions where you can showcase your own knowledge and learn from others, and enjoy discounted tickets to our annual conference.
I'm a generalist nurse or healthcare practitioner…
We believe that every healthcare professional has a role to play in supporting skin health and wound healing. Join as a non-specialist nurse or GP, and you'll get access to the very latest thinking and breakthroughs in skin health and wound healing – helping you bolster your skills and better support your patients.
I'm a student…
We know how important it is to get access to learning and networking opportunities when you're just about to embark on your career. As a student member, you get access to all the benefits of full membership – including discounted conference tickets, the opportunity to take part in free educational sessions, a regular copy of the Journal and opportunities to apply for educational grants – for a much-reduced annual membership fee.
I'm an allied healthcare practitioner…
Whether you're a podiatrist, an occupational therapist or any of the allied healthcare professions, membership of the Society is an opportunity to bolster your skills and knowledge with the very latest thinking and breakthroughs in skin health and wound healing – and be part of a thriving, multi-disciplinary community.
I'm a researcher…
Supporting and sharing research is a core part of our mission. Join us and you'll have the opportunity to access and contribute to the very latest thinking in skin and wound health.
I work for a healthcare business…
We welcome healthcare businesses that are helping solve skin and wound challenges and offer a bespoke corporate membership package.