Workshops at SoTV Conference 2023
We have planned 3 fantastic workshops for this year's conference, each of which will be run twice over the 2 days of the conference. Places are strictly limited, please only book if you are going to attend.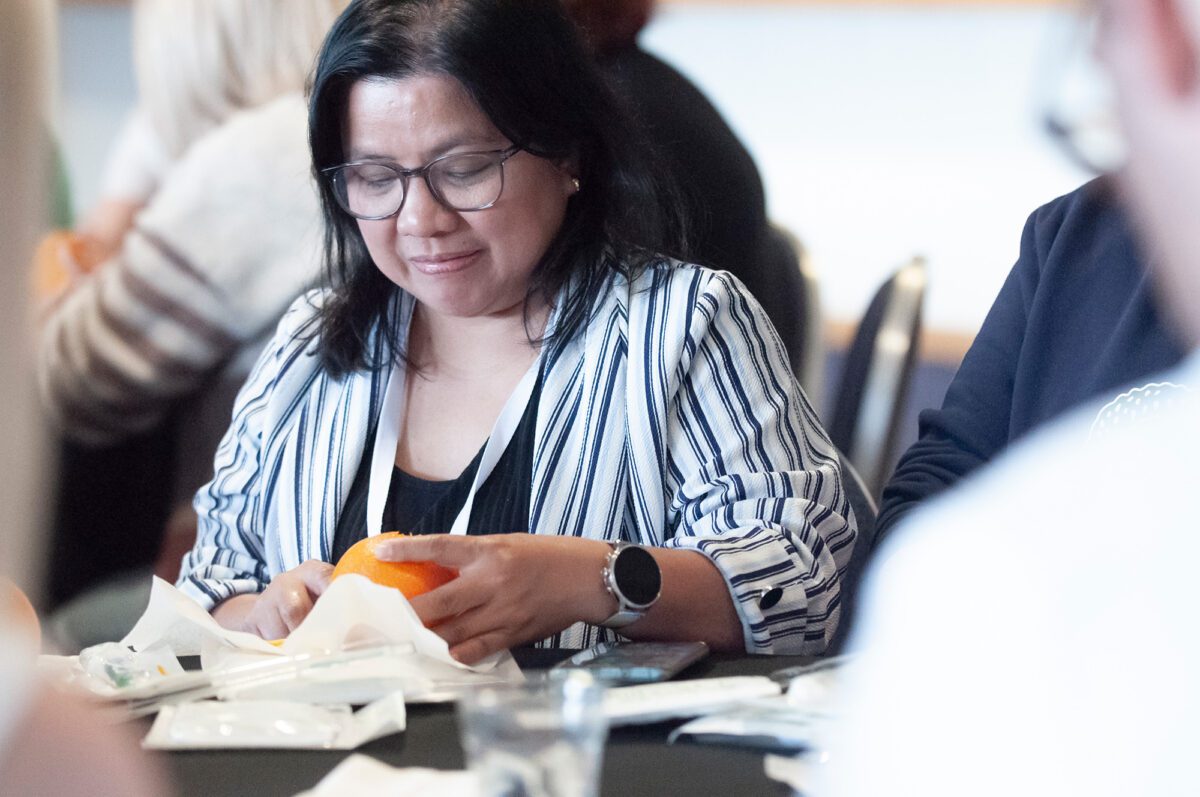 YOU WILL NEED TO LOG INTO THE WEBSITE BEFORE MAKING YOUR BOOKING
YOU MUST ALREADY BE REGISTERED TO ATTEND THE SoTV 2023 CONFERENCE BEFORE BOOKING WORKSHOPS
PLEASE REVIEW THE FULL PROGRAMME BEFORE BOOKING TO ENSURE YOUR WORKSHOP DOESN'T CLASH WITH ANOTHER SESSION YOU WOULD LIKE TO ATTEND AS ALL THE WORKSHOPS ARE CONCURRENT SESSIONS
Advanced lower limb management – an interactive workshop
26 April 1100 – 1230 – FULLY BOOKED
27 April 1130 – 1300 – FULLY BOOKED
Sponsored by L&R
Objectives
After attending this session, persons will be able to:
Explain the factors that cause complexity in lower limb wounds
Identify when complexities mean that standard therapy may not be enough to promote healing
Understand the links between mobilty and lower limb wounds
Understand some advanced techniques via demonstrations although attendance will not lead to clinical competence in using these techniques
Abstract
This workshop is designed for practitoners who are already confident and competent with the management of lower limb ulceration and the application of compression therapy.
The interactive workshop will refresh learners on some of the existing principles of effective compression therapy and introduce new knowledge for when ulceration is complex and standard interventions won't always be effective.
There will be a show case of some advanced techniques as well as the opportunity to experience a practical taster session. Attendance at this workshop will not ensure learners are competent to undertake these techniques in clinical practice, it will however offer a taster of the knowledge and skills that delegates may wish to go on and develop as they advance their practice.
Speakers: Georgina Ritchie, Fran Worboys, Gabriela Korn
Vascular assessment workshop
26 April 1400 – 1500 – FULLY BOOKED
27 April 1400 – 1500 – FULLY BOOKED
Sponsored by Huntleigh Healthcare
Objectives
After attending this session, persons will be able to:
Assess pulses foot to femoral
Confidently record an ABPI
Differentiate between vessel sounds
Identify the key factors of a vascular assessment
Abstract
Come along and improve your vascular assessment skills and update yourself on current guidelines.
Speakers: Annie Clothier
Different debriding techniques – practical workshop
26 April 1545 – 1715
27 April 0915 – 1045
Sponsored by Coloplast
Objectives
After attending this session, persons will be able to:
Describe techniques for debriding wounds
Demonstrate with some case studies the benefits of debriding a wound
Understand the contraindications to some debridement methods
Abstract
Debridement techniques have been reported as far back as 2000 BC, and have developed considerably over the years, with some very complex methods used in clinical practice today.
Patients today have increasingly complex needs. The importance of debriding a wound to remove devitalised tissue and disrupt biofilms to encourage wound healing and improve outcomes cannot be overstated.
During the workshop there will be an opportunity to try out some of the techniques discussed on improvised models.
This session is an introduction and will not give you the necessary competence to use all debridement techniques.
Speakers: Joanna Swan, Gill Sykes and Ayesha Marshall